PC men's basketball announces three hires to round out staff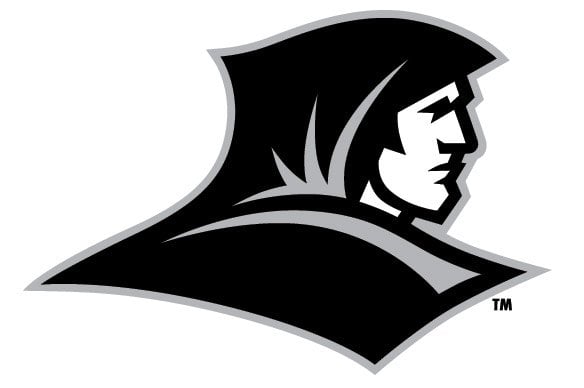 Providence College Press Release
PROVIDENCE, R.I. – Providence College Men's Basketball Head Coach Kim English announced today (May 22) the hiring of Tim Fuller, Dr. T.J. Grams and Chase Campbell to his staff.  Fuller will serve as an assistant coach.  Grams will be the director of basketball operations. Campbell will be the head men's basketball strength and conditioning coach/director of sport performance.  The hirings of Fuller, Grams and Campbell round out the new staff for English, who was hired as the Friars head coach in March.
Fuller comes to Providence College with an extensive background in coaching.   Most recently, he has served as the vice president of recruiting and player personnel at Overtime Elite.  Fuller started with Overtime Elite in April of 2021.  During his two years at Overtime Elite, he was responsible for scouting and evaluation of potential players for the league. He helped establish the league as it has developed.  Currently, Overtime Elite alumni are playing in the NBA, the G-League, Spain, Puerto Rico and Australia. 
Prior to working at Overtime Elite, Fuller spent more than 12 years as an assistant coach at North Carolina A&T, Elon, Wake Forest, Fairfield, Louisville and Missouri working for some of the top coaches in college basketball.  Following the 2012 season, he was named one of College Basketball's Top-10 assistant coaches under the age of 40, according to ESPN.com.  In 2013-14, he began the season as the interim head coach of the Missouri Tigers and led the squad to a 5-0 mark. 
A 2000 graduate of Wake Forest University, Fuller was a member of the basketball team under legendary Head Coach Dave Odom. A graduate of Woodbridge High School in Lake Ridge, Va., Fuller has three sons, Timothy, Solomon and Gabriel.
"Tim Fuller brings a wealth of experience with him to Providence College," English said.  "He has tremendous knowledge of the game and has worked at the highest level.  Tim was the Associate Head Coach when I was a senior at Missouri, I'm excited to watch him cultivate relationships with our players as he did with us during my playing days. We are looking forward to having him join our staff." 
Grams comes to Providence after serving as the director of basketball operations for the last two seasons at George Mason.  Prior to his time at George Mason, Grams spent more than a decade at the University of Virginia, where he worked as director of academic affairs for the men's basketball program.  
Grams went to Virginia after working for the Duke athletics department for five years. From 2007-10, he was an assistant director for the Blue Devils' student-athlete academic support services. He also worked as an academic coordinator at Duke from 2005-07.
Grams joined the Duke staff after working at the University of Notre Dame's Mendoza College of Business as an academic advisor. He was a graduate assistant academic coordinator at NC State while earning a master's degree from the school, finishing in 2003.
This spring, Grams completed his doctorate of higher education from the University of Virginia.  A native of Sheboygan, Wis., Grams is a 2001 graduate of the University of Wisconsin. He is married to the former Kristen Schmidt and has a daughter, Caroline, and son, Oliver.
"T.J. Grams is so talented at his job," English said. "He has worked on the academic side of higher education and that is a tremendous asset.  Having had him on our staff for the last two years at George Mason, I quickly realized that his talents for handling the operations is special.  He will be an important member of our program."
Campbell spent the last year as the director of business development for PLAE.  In the role he led sales initiatives in the collegiate and professional athletic sector.  
In June of 2021, Campbell began his job as Head Strength and Conditioning Coach for Basketball at Xavier University.  Campbell went to Xavier after spending a year with the Orlando Magic, where he served as Strength and Conditioning Coach. 
Prior to working for the Magic, Campbell spent two years from 2018-20 as the director of men's basketball performance at the University of Rhode Island.  
Campbell spent two years from 2016-18 as the head strength and conditioning coach for the Indiana Fever of the WNBA. He also worked as Assistant Strength and Conditioning Coach at Butler University during the 2016-17 season. Prior to Butler, Campbell worked at Miami University as an Assistant Strength and Conditioning Coach, working with a number of sports including men's and women's basketball.
Campbell also held intern positions with Ball State, the Indiana Pacers and Vanderbilt University prior to accepting his first full-time position at Miami in 2015.
Campbell, who is a Certified Strength & Conditioning Specialist (CSCS) through the National Strength & Conditioning Association (NSCA), is a 2013 graduate of Ball State University with a degree in exercise science. He earned his master's degree in sports performance from Ball State in 2015.
"We are excited to have Chase joining our staff," English said.  "He comes very highly recommended and with impressive credentials.  Strength and conditioning is imperative to our team and we believe that Chase will play an important role in helping us reach our goal of winning championships."