PC Men's Hockey Releases 2023-2024 Schedule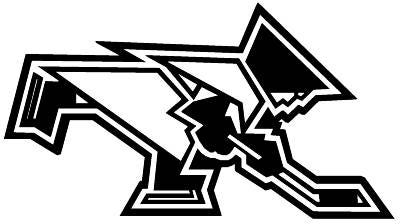 Providence College Press Release
PROVIDENCE, R.I. – The Providence College men's hockey program and Head Coach Nate Leaman announced on Wednesday (Aug. 2) the team's 2023-24 schedule. The 34-game schedule features eight contests against 2023 NCAA Tournament participants and a robust 10-game non-conference slate. 
Providence opens the season with its first-ever visit to Yost Ice Arena and the University of Michigan for a pair of games on Oct. 7-8. The visits marks just the fourth and fifth meetings all-time between the two schools and first since the 2007 Great Lakes Invitational. Other non-conference contests include: Stonehill (Oct. 13), Denver (Oct. 20), RPI (Oct. 21), at Arizona State (Nov. 24 & 26), at Brown (Dec. 30) and Alaska Anchorage (Jan. 19-20).  
In Hockey East action, the Friars are set to play a trio of games against Northeastern (Nov. 10-11 & Mar. 9), Boston College (Dec. 9 & Jan. 12-13), UMass Lowell (Jan. 26-27 & Feb. 24) and Boston University (Feb. 16-17 & Mar. 7). Other Hockey East series include: Vermont (Oct. 27-28), New Hampshire (Nov. 3-4), UMass (Nov. 16 & 18), UConn (Feb. 2-3), Maine (Feb. 9-10) and Merrimack (Mar. 1-2). 
All Friar home games can be seen live on ESPN+ and over the radio airwaves on 790 The Score or the Varsity Network app. Fans interested in season tickets can purchase here or call 401-865-GOPC. For more updates on the Providence College men's hockey program, follow the team on Twitter @FriarsHockey.