PC Professor looks forward to meeting Pope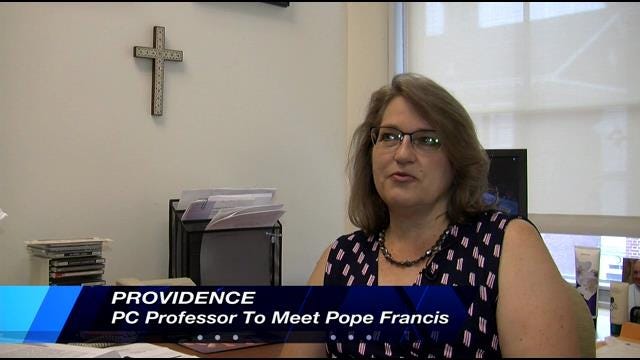 By Mike LaCrosse
mlacrosse@abc6.com
"It was a very nice surprise to be invited to this so I am really looking forward to it."
Providence College Theology Professor Dr. Sandra Keating was shocked after opening her mail last week, seeing a letter from the Archdiocese of New York.
"And I thought 'I wonder what this is from Cardinal Dolan's Office' and I was like oh! I was very excited."
Dr. Keating will join Pope Francis inside the 9/11 Memorial and Museum at Ground Zero for an inter-religious meeting.
"I think it's an excellent decision to have the discussion there bringing all of the people from different religious communities together in this one spot. I think it's going to be very good – symbolic in and of itself."
Dr. Keating is an expert on Muslim-Christian relations, and once sat on a special commission at the Vatican on the topic.
She's not sure if she'll get a chance to speak directly with Pope, but she is prepared.
"I would say right now for me the most important issue really is Christians living in the Middle East as we all know the problems in Syria, Iraq…and this is really an important issue and the United States in my opinion should be more at the forefront of."
Dr. Keating thinks the Holy Father's visit is going to be very significant and that it will call on American Catholics to look beyond our border.
"And so we have a lot of resources and I suspect he will very gently press us to use those resources to the fullest extent."
Dr. Keating now not only looks forward to meeting the Pope … but being able to come back here to Rhode Island to share her experiences with her students at Providence College.
(C) WLNE-TV 2015