PC sweeps weekend series against Northeastern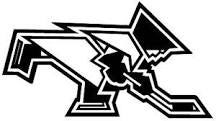 PC news release…
BOSTON, Mass. – Hayden Hawkey made 34 saves to record his fifth shutout of the season as the No. 14 Providence College men's hockey team earned a two-game sweep over No. 8 Northeastern with a 3-0 win on Saturday night at Matthews Arena.
SCORE
No. 14 Providence – 3 | No. 8 Northeastern – 0
RECORDS
Providence – 15-7-4 (8-5-1 HE) | Northeastern – 15-7-1 (9-5-1 HE)
VENUE
Matthews Arena – Boston, Mass.
GOALIES
Hayden Hawkey (PC) – 34 saves
Cayden Primeau (NU) – 26 saves
NOTES
– The Huskies nearly grabbed an early lead as Brandon Hawkins was robbed at point-blank range by Hawkey but the puck spun to the goal line before being rescued by Vincent Desharnais.
– Providence cashed in on its only power play of the period as Tyce Thompson put away his fourth goal of the assist after crisp passing from Brandon Duhaime and Josh Wilkins.
– The Friars gained a two-goal cushion early in the second period as Desharnais fired a shot from the point that eluded Primeau after a screen from John McDermott out from. McDermott and Matt Koopman earned the assists on the play.
– Jack Dugan notched his ninth goal of the season midway through the third period after he cleaned up a rebound from a Spenser Young one-timer.
– Despite holding a lead, the Friars held the Huskies in check during the third period, outshooting them 13-8 in the final frame.
– Hawkey matched his season-high with 34 saves and earned his fifth shutout of the season. The shutout puts him in a tie with Jon Gillies for the program record of 13 career shutouts.
– Earning his 63rd win between the pipes, Hawkey sits two wins shy of setting the program record for career wins (Mario Proulx, 64).
– Providence is now unbeaten in the last six games against Northeastern (5-0-1) dating back to November of 2016.
– The Friars are 3-4-2 against ranked teams overall this season.
– Providence was outshot for just the second time this season.
– The Friars have outscored opponents by a 49-27 in 14 road games in 2018-19.
HOW THEY SCORED
1-0 (PC) – 11:57/1st – PP – Tyce Thompson (Duhaime, Wilkins) – Pass from Wilkins to Duhaime at the goal line and he gave a one-touch pass to Thompson in the slot for a one-timer under the arm of Primeau.
2-0 (PC) – 1:59/2nd – EV – Vincent Desharnais (McDermott, M. Koopman) – McDermott sent a shot over the net, Desharnais collected the puck along the wall and fired a wrist shot through traffic into the back of the net.
3-0 (PC) – 11:07/3rd – EV – Jack Dugan (Young, Wilkins) – Cross-ice saucer pass from Wilkins to Young. Primeau made the initial save but Dugan was there to finish off the rebound.
PC GAME HIGHS
Goals: Desharnais, Dugan, Thompson (1)
Assists: Wilkins (2)
Points: Wilkins (2)
Shots: O'Brien, Printz (4)
POWER PLAYS
Providence – 1/2
Northeastern – 0/3
SHOTS
Providence – 29
Northeastern – 34
UP NEXT
The Friars will welcome in the Vermont Catamounts next weekend (Feb. 1-2) for a two-game series at Schneider Arena.