PC to Induct Former Basketball Star Ryan Gomes and 14 Others into Friars Hall of Fame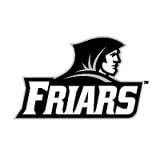 PC news release…
PROVIDENCE, R.I. – The Providence College Athletic Department will induct 15 members into its Athletics Hall of Fame on Saturday, Feb. 13 at The Biltmore Hotel in Providence, R.I. The event will begin at 6:00 p.m. with a cocktail reception and dinner is scheduled to begin at 7:00 p.m.
The 2016 inductees are Laurie Baker '00 (women's hockey), Brian Burke '77 (men's ice hockey), Mike Donnelly '97 (men's cross country/track), Ryan Gomes '05 (men's basketball), Martin Hayes '85 (men's soccer), Amy Kvilhaug '96 (softball), Nadine Malcolm '97 (women's basketball), John McDonald '10 (baseball), Roisin McGettigan '03 (women's cross country/track), Jed Michnowicz '99 (men's swimming/diving), Brian O'Rorke '04 (men's lacrosse), Tom Palamara '80 (women's hockey), Chad Quenneville '95 (men's hockey), Kim Smith '05 (women's cross country/track) and Cami White '91 (field hockey).
The inductees also will be honored at halftime of the men's basketball game versus Georgetown earlier that day at the Dunkin' Donuts Center in Providence, R.I. Tipoff is scheduled for noon. Tickets to the men's basketball game can be purchased online at Friars.com, at the Providence College Ticket Office located at Schneider Arena or by calling (401) 865-GOPC.
Laurie Baker '97 was one of the top all-around players to ever wear a Providence uniform. She recorded the third-highest single-season point total (71) and owns the second-highest single-season goal total (43), both of which she recorded during the 1996-97 season. Despite playing just two seasons at Providence, she ranks 11th all-time in career goals at the College (75). Baker was an ECAC First-Team All-Star forward in 1997 and the ECAC Rookie of the Year in 1996. Among other accomplishments, she was named USA Hockey Player of the Year in 1997 and helped the U.S. Olympic Team capture Gold in 1998 and Silver in 2002. She also played at the World Championships in 1997 and 2000. Baker was named Providence College Athlete of the Year in 1997. She was inducted into the Providence Athletic Hall of Fame as a member of the 1998 Olympic Team along with former Friars Chris Bailey '94, Sara DeCosta '00, Alana Blahoski '96, Cammi Granato '93, Lisa Brown-Miller '88 and Vicki Movsessian '94.
Brian Burke '77 played four seasons as a Friar in which he totaled over 100 games and served as a senior captain. In 1977, Burke played seven games with the Springfield Indians of the American Hockey League (AHL). He then played one season with the Maine Mariners (AHL), helping Maine to the 1978 Calder Cup Championship. After the AHL, Burke attended Harvard Law School, where he graduated with a Juris Doctor in 1981. Currently the President of Hockey Operations for the Calgary Flames (NHL), Burke began his career as a player agent and then as the director of hockey operations for the Vancouver Canucks (NHL). Next he served as general manager of the Hartford Whalers (NHL) for one season. After a stint in the NHL offices as executive vice president and director of hockey operations, Burke then became the general manager of the Canucks in 1998. Next, Burke won the Stanley Cup with the Anaheim Ducks (NHL) in his second season as the Ducks' GM (2006–07). Burke also served as the president and general manager of the Toronto Maple Leafs (NHL). Burke also served as the General Manager for Team USA at the 2010 Olympic Games (Vancouver, Canada) and helped the Americans to the Silver Medal.
Mike Donnelly '97 became the first walk-on to earn All-America accolades for the PC track team. A native of Somerset, Mass., Donnelly earned his first All-America honor after placing fifth in the 5,000 meters at the 1997 NCAA Indoor Championship. He captured his second All-America accolade by placing 10th in the 10,000 meters at the 1997 NCAA Outdoor Championships. He helped the cross country team make two appearances in the NCAA Championship, and capture BIG EAST titles in 1995 and 1996. He concluded his senior year as PC's Male Athlete of the Year.
Ryan Gomes '05 graduated from Providence as the Friars' all-time leading scorer with 2,138 points. He ranks seventh all-time in rebounding with 1,028 boards. He is one of only two players in program history to score more than 2,000 points and grab more than 1,000 rebounds. In his senior campaign, Gomes led the BIG EAST in scoring with 21.6 ppg and finished fifth in the conference in rebounding (8.2 rpg). For his efforts he earned his second consecutive All-BIG EAST First Team accolade. He also was named an Associated Press Honorable Mention All-American. As a junior in 2004, Gomes led the Friars to a 20-9 record and an NCAA berth. He averaged 18.9 ppg and 9.4 rebounds while shooting over 50 percent from the floor. Along with his selection to the All-BIG EAST First Team, he earned nine All-America honors, including First Team All-America accolades by both the Associated Press and The Sporting News. He was drafted by the Boston Celtics and played eight seasons in the NBA for Boston, Minnesota, the L.A. Clippers and Oklahoma City.
Martin Hayes '85 was the first Providence College men's soccer player to earn All-America honors. Hayes also is one of two players in program history to earn multiple All-America honors. He earned Second Team All-America honors in 1983 and Third Team All-America honors in 1984. He was also a member of the first Friar men's soccer team to compete in the NCAA Tournament. As a freshman, sophomore, junior and senior, Hayes was an All-New England selection and scored 16 goals and 16 assists (48 points) in four seasons as a midfielder for Providence.
Amy Kvilhaug '96 enjoyed an impressive career with the softball program as a pitcher and holds seven career records, including starts (92), games won (72), complete games (84), earned run average (1.20) and shutouts (27). She also holds five single-season records and was named BIG EAST Rookie of the Year in 1993. Kvilhaug was named to the All-BIG EAST First Team and to the All-Northeast Region Second Team in 1994. She is one of only two Friar pitchers to throw a perfect game (1994).
Nadine Malcolm '97 became the quickest Friar to reach 1,000 career points, reaching the milestone in just 54 games. She was a two-time All-BIG EAST Second-Team selection in 1996 and 1997 and was named to the ECAC Division I First-Team All-Star in 1996. Malcolm missed a substantial number of games as a freshman and sophomore due to injury, but still finished her career among Providence's career leaders in scoring and rebounding. She ranks sixth all-time at PC in career scoring (1,649 points) and holds the second highest scoring average all-time (19.4 ppg). Malcolm also ranks 14th in rebounding (688 rebounds). She was a two-time KODAK All-America Honorable Mention selection (1996, 1997). Malcolm became the first Providence College women's basketball player to play professionally in the WNBA.
John McDonald '10 earned two Second Team All-America honors and two All-Big East accolades in his two seasons at Providence. He played in 109 career games with .355 career batting average, which ranks sixth all-time at Providence. He holds the school record for single season hits (85) and doubles (23). McDonald was a player known for his quickness, ranking second at Providence in all-time stolen bases (48). He earned two First-Team All-New England honors in 1995 and 1996. After his final season with the Friars, he was drafted in the 12th round of the 1996 Major League Baseball Draft by the Cleveland Indians. He played 16 seasons in the MLB for eight different teams, playing in 1,100 career games.
Roisin McGettigan '03 earned four All-America honors at Providence College. She also was a five-time BIG EAST Champion (steeplechase, mile, 1,000 meters). McGettigan, a native of Wicklow, Ireland, set two school records, including the indoor 800 meters (2:05.91) and the 3,000 meter steeplechase (9:50.12). Her time in the steeplechase is the fastest ever run by an Irish woman. McGettigan competed for Ireland in the 2008 Beijing Olympics in the 3,000 meter steeplechase.
Jed Michnowicz '99 was Providence's all-time leading scorer for 15 years with1,029 points and one-of-two athletes named Team MVP all four years. In his career, he earned multiple New England titles and was a BIG EAST and ECAC finalist. He holds every school record in the freestyle events, including the 100, 200, 500, 1,000 and 1,650 yard free, the 200-yard and 400-yard freestyle relays and 400-yard medley relays. Four of his eight records were set during his freshman year and still stand as freshman records. In 1999, Michnowicz finished second at the BIG EAST Championship in the 500 free, marking his highest finish at the BIG EAST Conference meet. Jed was a dominate athlete for the Friars throughout his career and the majority of his record breaking performances still stand today.
Brian O'Rorke '04 is the most decorated player in Providence College lacrosse history. He was a three-time MAAC Defensive Player of the Year and All-MAAC First-Team honoree with the Friars (2002, 2003, 2004), and was tabbed MAAC Rookie of the Year in 2001. To date, O'Rorke is one of just four players to earn First-Team conference honors in multiple seasons and one of just two players to earn the honor three times. He also is the only player in program history to earn a major post-season award from the MAAC during each of his four seasons with the program – Rookie of the Year (2001) and Defensive Player of the Year (2002-04). O'Rorke led the Friars to their first NCAA Tournament appearance in 2004. He also guided the Friars to their first MAAC Regular-Season Title (2003) and first MAAC Tournament Title (2004). O'Rorke was a two-time MAAC All-Tournament selection (2003, 2004), All-New England honoree (2004) and USILA North-South All-Star selection (2004). The program honored him as its Marc C. Cordon Award winner in 2004, and the College recognized him with the Mal Brown Award that same year. Currently, O'Rorke is the only lacrosse player at the College to have his uniform number retired. On January 14, 2005, O'Rorke became the first men's lacrosse player to be drafted by Major League Lacrosse. He was taken 73rd overall by the New Jersey Pride.
Tom Palmara '80 was the first head coach of the women's ice hockey program. Palamara, a sophomore at the college when he began coaching, coached the team for the first six years of its existence. After finishing 0-8-0 in its inaugural season, the team turned things around and by its third season posted it's first of 21 straight winning seasons. His duties included coaching, recruiting, equipment manager, scheduling and all the other tasks necessary to run a college hockey team. His team won the first Cornell Invitation Women's Ice Hockey Tournament in 1978 and he also served as the first director of the Eastern Association for Intercollegiate Athletics for Women's Ice Hockey Tournament. This Association later merged into the ECAC. Tom Palamara coached the team from 1974-80 and finished with a 56-27-3 record and a .669 winning percentage.
Chad Quenneville '95 ranks eighth on Providence's career scoring list with 167 points, sixth in career goals with 78, and 14th in assists with 89. He was a member of the 1994 Olympic Festival. During his final year as a Friar, Quenneville earned his second Second Team All-America honor. During his career, he also was a two-time All-New England selection as well as HOCKEY EAST All-Conference and HOCKEY EAST All-Tournament Team selection. He also was honored as a New England Sportswriters All-Star and as the University of Maine's Most Honored Opponent. Quenneville was further recognized with the Thomas Eccleston Jr. Unsung Hero Award and twice with the Lamoriello Team Most Valuable Player Trophy. He won the Friar award given to PC's top defensive player and he still holds the record for the longest goal-scoring streak with 11 games. After graduating from Providence, he played eight games with the Albany River Rats of the AHL. He also spent four seasons with Pensacola of the ECHL.
Kim Smith '05 is the only Friar to capture four NCAA titles. She ended her career at Providence by winning the 2004 NCAA Cross Country individual title. At the 2004 NCAA Indoor Track Championship, Smith, a five-time All-American, captured the 5,000 meters (15:14.18) and the 3,000 meters (8:49.18), setting NCAA records in both events. She became the first Providence College athlete to ever capture two NCAA titles in the same meet. Smith also won the 5,000 meters at the 2004 NCAA Outdoor Track Championships. In addition, she set the outdoor 5,000-meter collegiate record at the Mount Sac Relays. She competed in the 5,000 meters at the 2004 Athens Olympic Games. In 2008, she competed in her second Olympic Games in Beijing, China in the 10,000 meter event and in 2012, she competed in her third Olympic Games in London, England in the Marathon.
Cami White '91 played field hockey for the Friars from 1987-90 and ranks first all-time in career assists (48), tied for fifth all-time in career goals (48) and fourth all-time in career scoring at Providence College (144). She is one of five players in program history to earn First-Team All-America honors (1990) and also was recognized as an All-America Honorable Mention selection in 1989. White also was a two-time All-Northeast Region honoree (1989, 1990), an Honorable Mention All-Northeast Region selection (1988), a three-time Academic All-American (1988, 1989, 1990) and three-time GTE/CoSIDA Academic All-America At-Large Team selection (1988, 1989, 1990). White led the team to three NCAA Tournament appearances and a No. 1 national ranking during the 1987 season. White also helped the Friars win the BIG EAST title in 1989 and the ECAC Championship in 1988.