PC Women Beat URI In Tipoff Tournament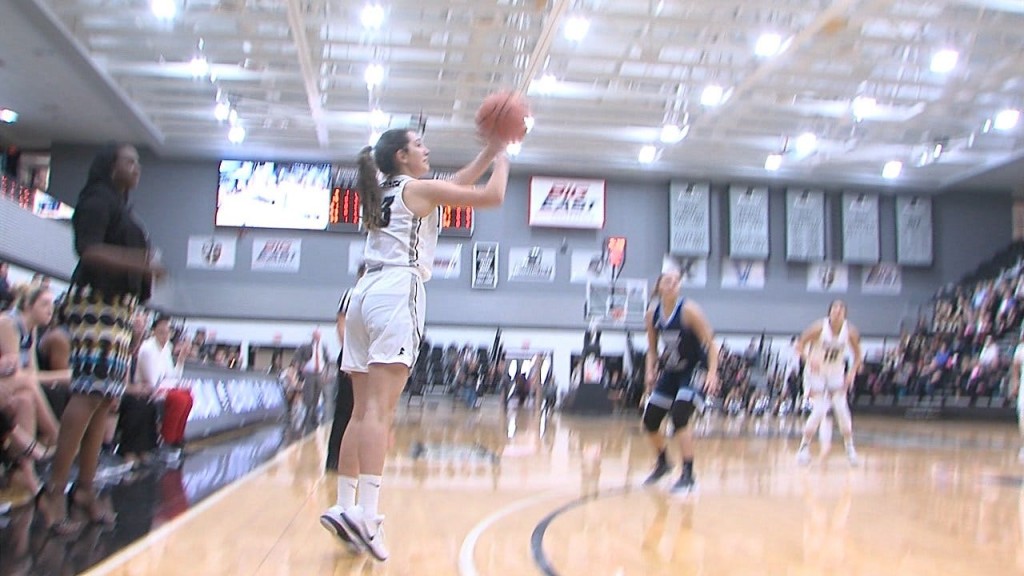 The Providence College women's basketball team defeated intra-state rival Rhode Island, 65-41, on Dec. 3 in the consolation game of the Ocean State Tip-Off Tournament, held at Alumni Hall in Providence, R.I. Jovana Nogic (Belgrade, Serbia) scored each of her game-high 17 points in the first half. Classmate Maddie Jolin (Rebhoboth, Mass.) chipped in 14 points, six rebounds and three assists for the Friars. Eleven of her 14 points came in the second half.
Providence led the match-up wire-to-wire and got solid contributions from each of the 11 players on its roster. The Friars led by just six (17-11) after the first quarter, but extended their lead to double digits at the half (35-22). Providence out-scored the Rams 30-19 in the second half and led by as many as 26 with 4:51 remaining in regulation.
Nogic and Jolin combined for 31 points in the game and were an impressive 9-20 from three-point territory (.450). Nogic drilled 5-of-12 three-point attempts in the game, while Jolin hit 4-of-8 attempts from downtown, including a 3-4 performance in the second half.
Nine of the 11 players Providence featured in the game cracked the scoring column. Junior Clara Che (Valencia, Spain) was just shy of joining Nogic and Jolin in double-figures as she hit for nine points. Sophomore Ny'Dajah Jackson (Oakland, Calif.) gave the Friars a lift in her first career start, as she tallied five rebounds and a game-high five assists.
Nicole Jorgensen led URI with 14 points on 6-9 shooting from the field. Ednaija Lassiter led Rhode Island on the board (six) and added five points and three blocked shots.
The Friars return to action with back-to-back road games against Quinnipiac and Sacred Heart. The Friars will tip-off against Quinnipiac at 7:00 p.m. on Wednesday, Dec. 6 in Hamden, Conn. Providence travels to Fairfield, Conn. on Saturday, Dec. 9 to face the Pioneers of Sacred Heart at 1:00 p.m.