PC Women's Hockey Earns At Large Bid to NCAA Tournament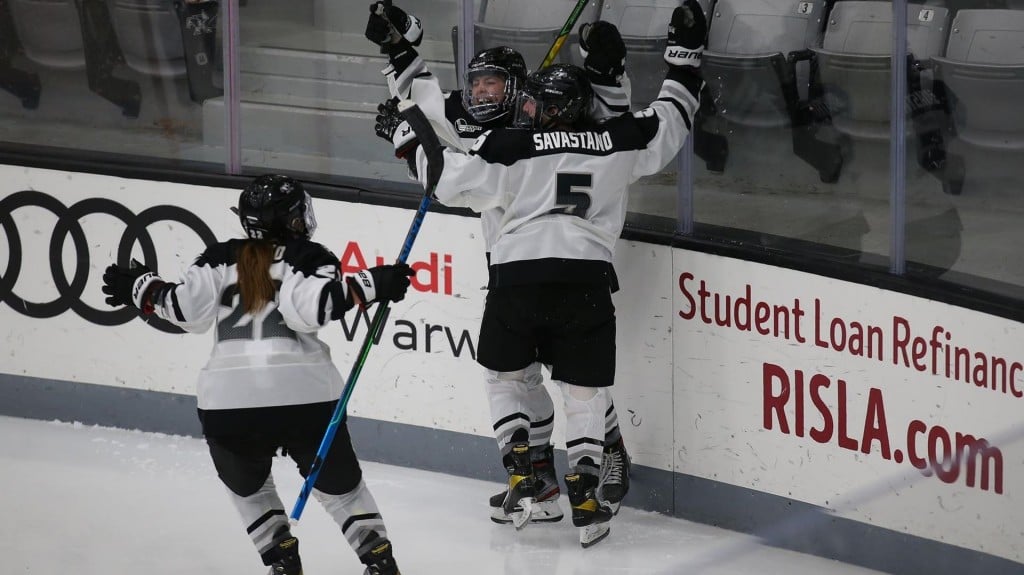 After appearing in its first Hockey East Championship since 2012, the Providence College women's hockey team secured an at-large bid to the NCAA Tournament and will face the No. 2 seeded Wisconsin Badgers on Tuesday, March 16 at Erie Insurance Arena in Erie, Pa. The No. 7 seeded Friars and the Badgers will drop the puck at 2 p.m.
Providence will make its second appearance in the NCAA Tournament and first since 2005, where they fell in the first round to the University of Minnesota. It will be the ninth meeting all-time between Providence and Wisconsin, with the Badgers holding a 6-1-1 advantage in the series. Wisconsin swept a two-game series in San Jose, Calif., from Oct. 2-3, 2015 in the most recent meetings between the two programs.
For more updates on the Providence women's hockey program, follow the team on Twitter and Instagram @PCWHockey.