PC's Cooley Attracting the Best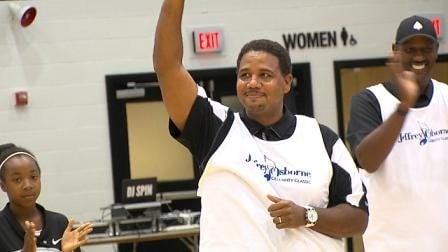 By Matt Blanchette
Providence College basketball coach Ed Cooley is keeping busy. He hosted the second annual Elite camp at PC this weekend, which attracts some of the best high school basketball players in the country.
This year it featured top 100 players Pascal Chukwu, Abdul–Malik Abu, Kaleb Joseph and Jared Terrell. Those players all list Providence as one of their top choices.
Coach Cooley said those are the types of players he wants in Providence.
Anytime you talk about recruiting you want to try to target the people who fit who you are culturally. At Providence College, those are the type of kids we want to recruit," Cooley said. "Our goal is to compete for what it's all about. Our goal is to get our program to a point where we are on a national level every night. We feel our Fox deal can help us with that and give us visability with televison. The new Big East we feel like is the best conference in the country."