PC's Junior Lomomba Will Not Return For Final Year of Eligibility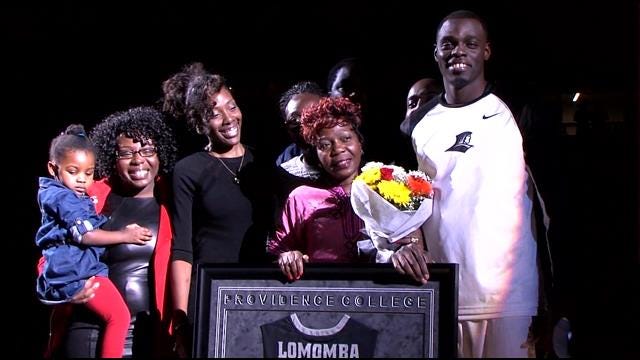 PC News Release
PROVIDENCE, R.I. – It was announced on Wednesday, April 20 that Providence College guard Junior Lomomba (Montreal, Quebec) will forgo his final season of eligibility at the College to pursue other options after graduating in May.
"I want to thank my coaching staff and Providence College for allowing me to come in and perform on the basketball court as well as in my academics," Lomomba said. "I also want to thank my teammates and all of our supporters. My three years at Providence College have been some of the best years of my life as I have seen myself grow into a man. I've had the opportunity to build relationships that go far beyond basketball. For those reasons I will forever be a Friar. However, as I'm graduating, I have decided to explore other opportunities that would benefit both my family and me. I am looking forward to facing new challenges in my future endeavors."
Lomomba, who served as one of the team captains in 2015-16, started all 35 games this season. He averaged 5.3 points and 2.5 rebounds.
"We want to wish Junior all the best in his future plans," Providence Head Coach Ed Cooley said. "Junior provided so much to the program over the last three seasons. His leadership and work ethic were integral to our team's success. We appreciate all his contributions to Friar basketball."