Peaceful rally at City Hall for "Black Major Movement"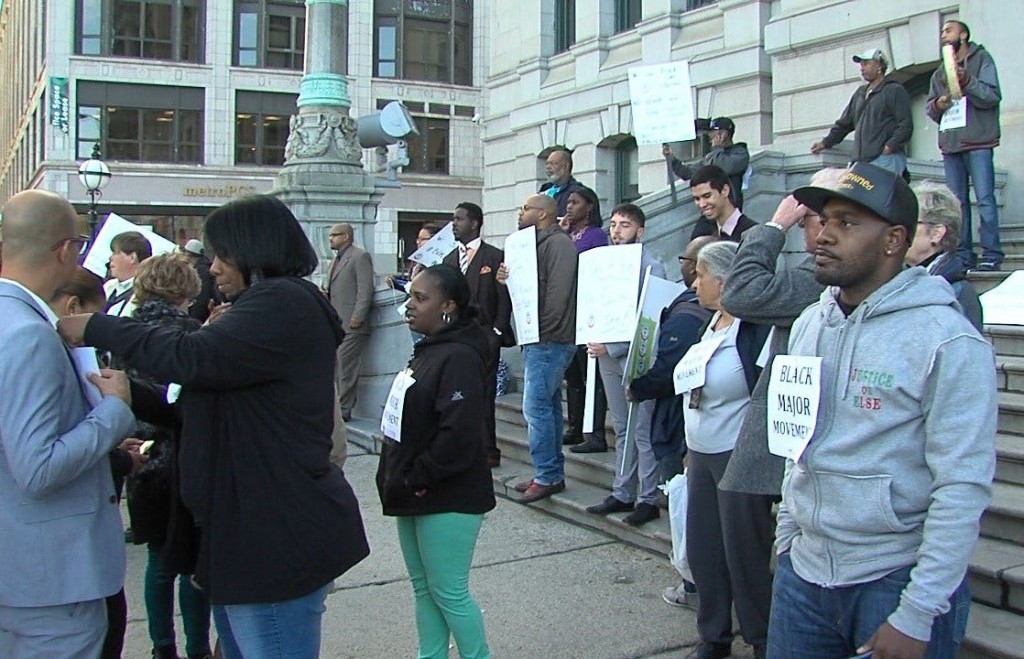 By Jennifer Petracca
news@abc6.com
People marched outside City Hall Monday afternoon to support the "Black Major Movement," after State Representative Joseph Almeida called on Providence Mayor Jorge Elorza to appoint a black officer to the rank of Major to help reflect racial demographics.
The peaceful rally was in support of that request, hoping that the having a black officer of higher ranking in the Providence Police Department would improve relations with the minority community.
"Having a Major of color, someone with power, someone that can give kids something to look forward to. Someone that can come down in the ranks of the community and speak with leaders, parents, and kids, would definitely have a major impact," says Kobi Dennis, the protest organizer.
A recent study by the National Association of Black Law Enforcement Officers found that the highest rank held by a black officer in the Providence Police Department is a Sergeant.
"I'm challenging the mayor, because he can make it happen. This shouldn't be an issue in 2015," said Representative Almeida (D-Dist.12, Providence), who is a retired Providence police officer. "I've been trying since 1979 to get a person of color up in the ranks, and it's about time this city recognizes the message it would send to finally have a black officer in a white shirt."
© WLNE-TV 2015