Pearl Harbor ceremony also honors this week's victims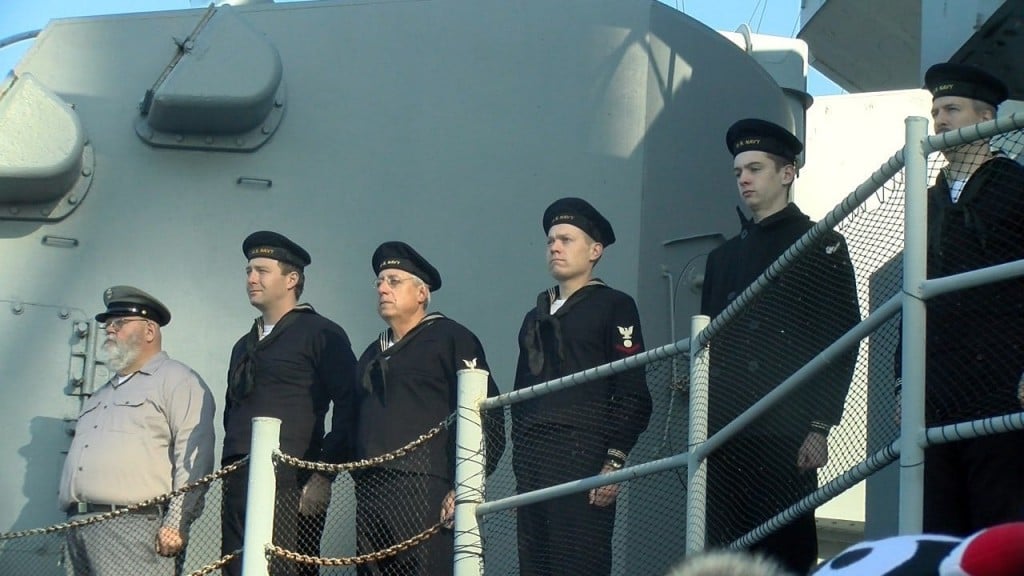 FALL RIVER, Mass. (WLNE) — Freeman Johnson is turning 100 in just a few months, and he feels lucky to be alive after surviving the attack on Pearl Harbor in 1941.
More than 2,400 Americans died when the Japanese military bombed the US military's fleet in Hawaii.
"We didn't get hit," said Johnson, of Centerville. "We got out without a scratch."
He was a special guest at Battleship Cove in Fall River for their ceremony Saturday marking the 78th anniversary of the attack.
"An American honor, I have to say, to have experiences with it," said his daughter, Edie Magrath of Marlborough. "And I feel like sometimes the American people don't recognize it."
The ceremony included a moment of silence for those who died not only in the 1941 Pearl Harbor attack, but in two attacks on US Navy bases this week.
On Wednesday, a sailor opened fire at the Pearl Harbor base, killing two.
Then on Friday, a Saudi national training at Naval Air Station Pensacola killed three others.
"It's a tragedy, what happened, at both Pensacola and Pearl Harbor," said Battleship Cove President Justin Bond. "And it's a tragedy when it happens anywhere. But I think this week with the 78th anniversary, just days prior to, it's directed some attention to that particular facility. And we keep those in our thoughts and prayers those who died."
The ceremony also recognized those currently serving, who say all Americans can learn from the bravery shown at Pearl Harbor 78 years ago.
"We are built off history, legacy, the warriors and heroes that came before us," said Lt. Col. Ghyno Kellman of the Naval War College in Newport. "And so it's good to always remember what they did, and it lives in the spirit of us today."
©WLNE-TV/ABC6 2019