UPDATED: Pedestrian Struck and Killed Overnight in Woonsocket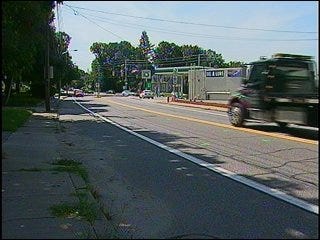 UPDATE: The victim struck and killed in Woonsocket Wednesday night has been identified by police as Krystal Durkin, 25, of Cumberland. Police say early investigation into the accident shows Durkin may have had car trouble, and was attempting to cross the road when she was hit.
The driver of the car, a 32 year-old man from Cranston, has not been charged.
***
Woonsocket Police are investigating after a woman was hit and killed while walking on Mendon Road Wednesday night.
Police were called to the scene in Woonsocket, near the Cumberland line, just before midnight Wednesday night.
When they arrived, they found a woman lying the road after being struck by a passing driver, who had stopped after hitting the victim.
The woman was taken to a nearby hospital, but died from her injuries.
The investigation into the crash continues, but as of now, no charges have been filed against the driver.