UPDATE: Coventry police arrest man in fatal hit-and-run that killed Coventry teen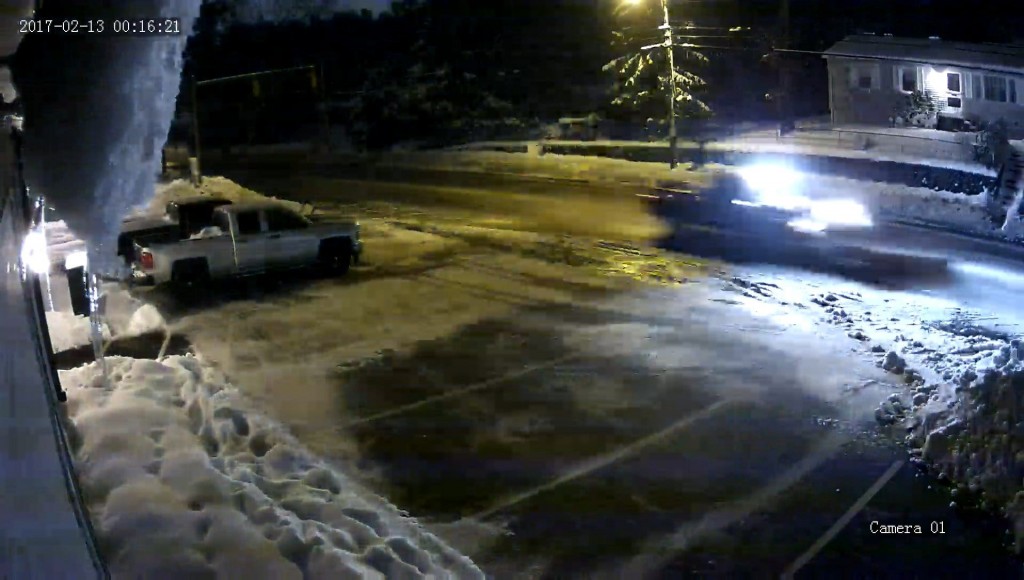 By: News Staff
news@abc6.com
COVENTRY, R.I. — An arrest has been made in the deadly snowplow accident that killed a teen from Coventry.
Police say William Fallon was driving the snowplow that killed 19-year-old Matthew O'Gara Sunday evening.
O'Gara was struck by the plow just after midnight on Arnold Road.
Fallon will be charged Thursday with Duty to Stop in Accidents Resulting in Death at Kent County District Court.
The Coventry Police Department released surveillance footage to help the search for the plow truck driver who hit and killed a Coventry teen Monday morning.
Police say they were searching for a dark-colored pick-up truck with a silver plow attached to the front, as well as high-intensity lights, believed to be LED, that would mounted on the roof or windshield of the vehicle.
Police noted that when turned off, the lights would appear clear. However, the lights were turned on seconds after the incident occurred.
The truck also had lights on the side mirrors, running boards, and what appears to be a mounted tool box.
19-year-old Matthew O'Gara was found unconscious when officials responded in the area of 330 Arnold Road at approximately 12:30 a.m., for the report someone had been hit by a snow plow.
The 19-year-old was taken to Kent Hospital with serious injuries, but was later pronounced dead at the hospital.
O'Gara's parents are pleading with the driver to do the right thing and turn himself in.
"They said that I needed to get to the hospital quick because there was an accident. And Matt was hit by a plow," Matthew's mother, Barbara O'Gara told ABC6News.
"I feel like my heart was ripped out of my chest, from the time we were in the hospital last night, until now," said Jeffrey O'Gara, the victim's father.
According to authorities, O'Gara was struck by a northbound vehicle. The vehicle did not stop at the scene, and was last seen travelling north-bound on Arnold Road towards Tiogue Avenue at 12:16 AM on February 13, 2017.
"He didn't deserve to be left like trash. No one deserves that," said Barbara O'Gara.
©WLNE-TV / ABC6 2017