Pell announces his economic strategy for RI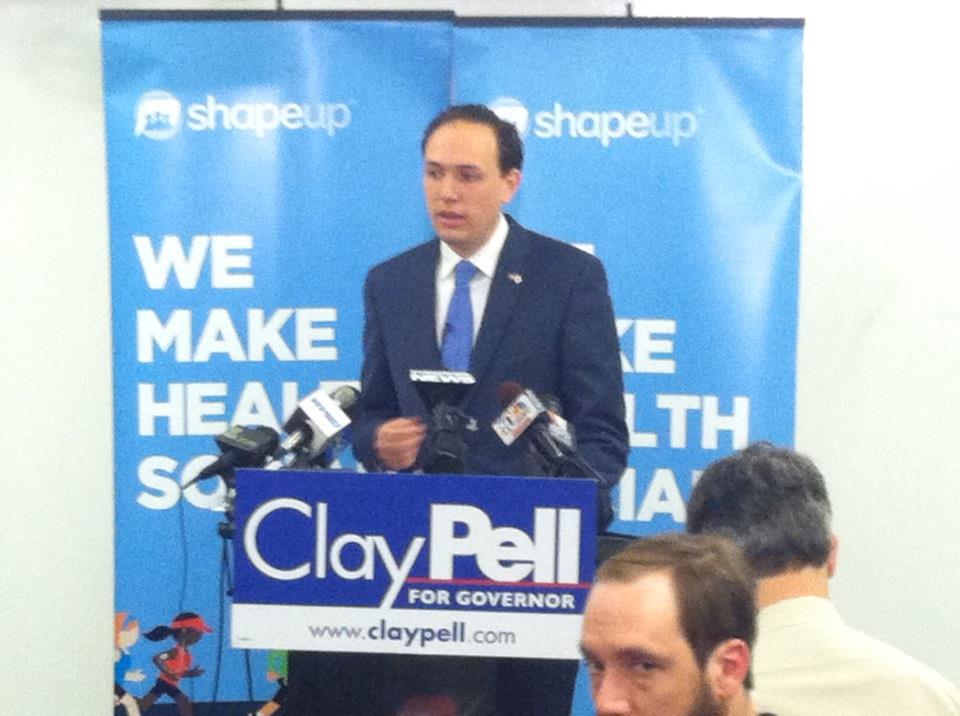 By: Dee DeQuattro
Email: ddequattro@abc6.com
Twitter:@deedequattro
Democratic gubernatorial candidate Clay Pell has unveiled his economic plan if elected Governor of Rhode Island.
Pell's plan features several prongs including establishing what he calls the "hope Internship Program," a focus on the marine-based economy, and growing what he calls Rhode Island's Natural Resources-based business.
Pell said that he wants to make Rhode Island the first place in the nation to have every high school student participates in an internship program prior to their graduation. He plans to target local businesses and non-profits to develop internship opportunities for local high school students as part of his "Hope Internship" program. He is calling for $2.5 million in state funding to support schools in rolling out the program and to provide tax credits to participating businesses.
Another key focus of Pell's plan was expanding the marine trades industry. He said he plans to expand education and training programs in order to develop a more skilled workforce in the industry.
Pell said he plans to establish a small business micro-financing program in coordination with Commerce RI. In addition he will partner with Commerce RI, the Science and Technology Advisory Council, the Small Business Administration, and other groups to support business start up and expansions.
Pell plans to double the state funding to $1 million to support the Rhode Island Small Business Fund to help businesses lessen the cost of applying for Small Business Innovation Research and Small Business Technology Transfer awards. He also says he will increase the number of Rhode Island Design Innovation Grants.
"Throughout this strategy, I highlight the great work that is happening today in Rhode Island. Now, we need the leadership to follow through on this hard work. I will require state agencies to redefine their mission, reprioritize their work programs, and reallocate resources to achieve outcomes that support the long-term economic vision of the state," said Pell. "We will move ahead if we fix our broken political system, empower people through education and skills training, and invest in repairing and maintaining our critical infrastructure. Together, we can seize the future and rebuild Rhode Island's economy."
(C) WLNE-TV 2014