Pelosi endorses Foulkes at rally in Providence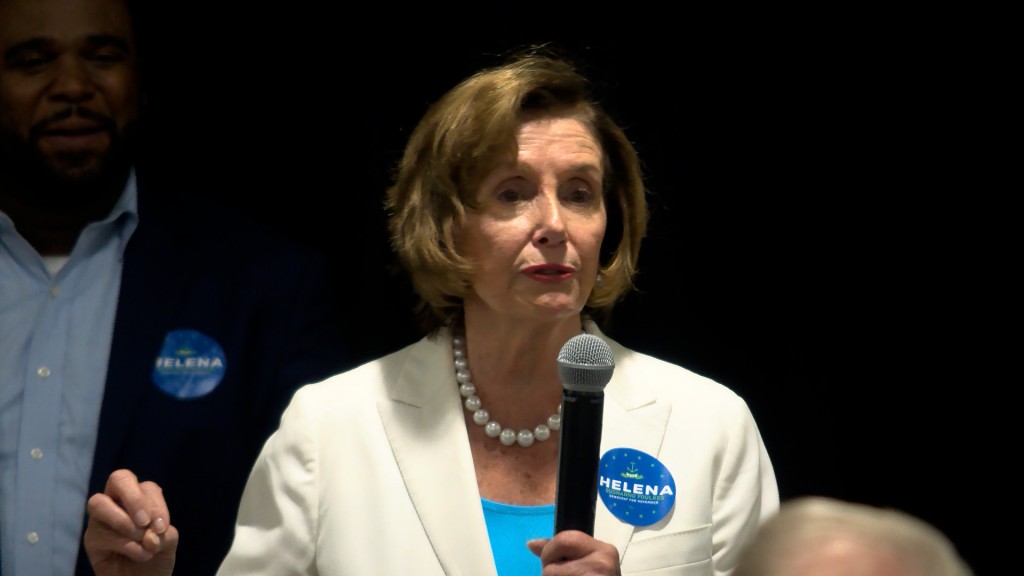 PROVIDENCE, R.I. (WLNE) — U.S. House Speaker Nancy Pelosi was in Providence Sunday to endorse Rhode Island gubernatorial candidate Helena Buonanno Foulkes.
Pelosi was alongside Foulkes as well as Providence Mayor Jorge Elorza for the rally at Farm Fresh Rhode Island.
The speaker described Foulkes, saying in part, "A very special person decided to have the courage to take the risk."
The former CVS executive is in the governor's race against Gov. Dan McKee, former Secretary of State Matt Brown, Secretary of State Nellie Gorbeia and Dr. Luis Daniel Muñoz.
"It's all about her vision, her knowledge her plan for Rhode Islands children," said Pelosi.
Earlier this summer, Foulkes received a key endorsement from Elorza ahead of the upcoming Democratic primary.
The primary election is on Tuesday, Sept. 13.