Peregrine Falcons resting their eggs on Superman building, expected to hatch any day!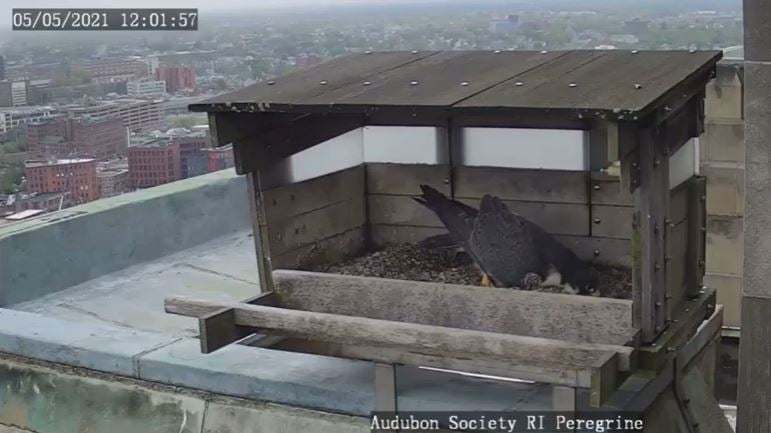 The Audubon Society RI is saying a pair of Peregrine Falcons nesting their eggs on top of the Superman building in Providence should be parents very soon!
In the video captured by a camera focused on the nest, the mother Peregrine can be seen eating rocks, which like all birds. help them digest meals.
The Audubon Society believes she is rearranging the gravel, awaiting hatch day.
Bird lovers can enter the "Golden Ticket Raffle: for a chance to win an incredible up-close encounter with the new chicks (called eyases).
Tickers to enter can be purchased here.
The raffle closes on May 7th.