'Perfect Puppy' challenges ruling on ban of dog, cat sales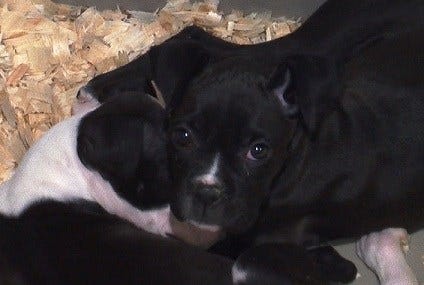 Update: East Providence has won the case against the Perfect Puppy store.
By: Melissa Randall
mrandall@abc6.com
The Perfect Puppy will no longer be allowed to do business in East Providence.
A ban on selling dogs and cats in East Providence went back in front of a panel of judges on Wednesday. The owners of 'The Perfect Puppy' were appealing a federal ruling that favored the city. A hearing was held before the first circuit court of appeals at Roger Williams University School of Law.
Defenders of Animals testified in favor of the city's position at city council meetings. Former city councilwoman Rossi, Mayor Tommy Rose, and City Solicitor Tim Chapman advocated in stopping this pet store for dealing in puppy mill puppies.
'The Perfect Puppy' had called in the big dogs for this case, so to speak. Leading legal watchdog organization Pacific Legal Foundation was also brought in to make the case. The pet store said the city ruined their business. The store had only been open 2 weeks when a new ordinance threatened to shut them down.
"We're not contending that a city can't pass laws that ban things, for instance pet sales. We're contending that when it does that, so as to destroy an existing business…it has to do the right thing and pay compensation," said David Breemer, attorney for 'The Perfect Puppy.'
The business' attorneys argue that the officials rushed to pass the ban even though the shop had a license and a lease that allowed them to sell dogs.
The pet shop's owners seeked compensation for the lost revenue of the store, its lease, and its license.
"This isn't a ton of money but it's important to my clients when they went through the effort and work and did the expenses to open the business," said Breemer.
The businesses other two locations in West Warwick and Scituate are not impacted.
© WLNE/TV AB6 2015