Pet Adoption Bust Creates Hope for Cranston Woman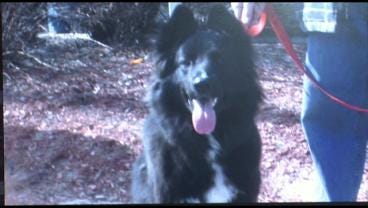 One day after a Rhode Island woman is accused of rounding up stray dogs and putting them up for adoption, phone calls are flooding into the Rhode Island SPCA from anxious pet owners. They're hoping the dogs that were put up for adoption could be theirs. ABC6 reporter Liz Tufts spoke to one Cranston woman hoping to be reunited with her missing pet.
Believe it or not, Laurie Horner is actually hoping that her dog was adopted, She's been searching for him for months, and says this could be the break she's been waiting for to get him back home. The past five months have been agony for Laurie Horner and her family. Their five-year old dog, Minx, slipped out of their car back in September and they haven't seen him since.
The pain has only gotten worse. The day Minx went missing, Laurie started an investigation of her own. She started a Facebook page called "Bring Minx Home," hung up flyers across town, and even called in a pet psychic. So far nothing has helped, but Laurie and her family could be a step closer to finding their beloved pet. Investigators believe Minx could be one of the strays adopted out by Gina Brown-Parra. The Rhode Island woman is accused of running an unlicensed shelter, rounding up strays in Providence, Cranston, and Coventry. Then, she adopted them to families for extra money.
Although it's hard for her to imagine Minx being apart of someone else's family, Laurie is hoping they'll see her story and bring her best friend back home. Officials believe about 20 dogs were adopted out by Gina Brown-Parra. They're hoping those people will come forward and return those pets.