Peter Manfredo, Jr. Wins 10 Rounds Decision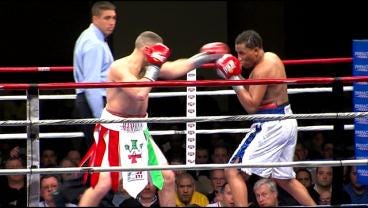 Ken Bell
Peter Manfredo, Jr. is now 2 and 0 since coming out of retirement after scoring a unanimous 10-round decision over Walter Wright at Twin River.
Manfredo suffered cut over his left eye, but his oponent fought the final rounds with an eye swollen shut.
Manfredo lost his job last fall and returned to the ring to put food on the table for his family, and to send his wife to college. Manfredo is now 39 and 7.