Philadelphia comfort dog unable to walk after digging through rubble of Florida condo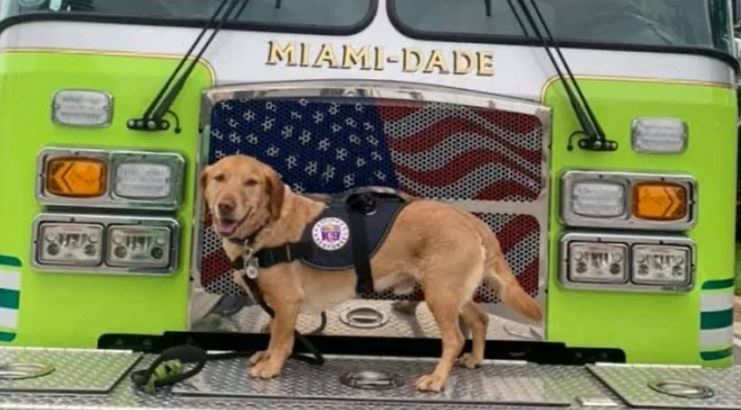 MIAMI, FL (WLNE) – Teddy, a basset hound-lab mix, is a crisis response dog who helped dig through the rubble of the Surfside condo until he got hurt.
After spending three weeks digging through the rubble, the 6-year-old dog hurt his back and his legs stopped working.
Being a basset hound mix, Teddy's owner believes having a longer back and a combination of all his hard work led to the injury.
Teddy's vet said flying commercial would be too stressful, and a long drive would be too hard on his injury.
A local aviation company stepped in and donated a private jet for a flight back home to Philly where he is resting comfortably.