Phone scam hitting bank customers in Massachusetts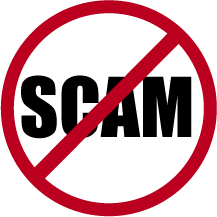 By: Liz Tufts
The massive credit card breach at Target over the
holidays has scammers coming up with creative new ways to steal from
people. They're using the news of the target breach to trick
hundreds of customers at several banks in Taunton and Fall River.
Inside the Bristol County Savings Bank in Taunton, customers service representatives are working in
overdrive trying to calm the fears of their more than 60 thousand
customers. "We've had well over 300 customers and non customers that
have been called, " says Bristol County Savings Bank President, Patrick Murray.
This is how the scam works. A recorded call goes
out, telling customers their debit card has been compromised. The recording then prompts them to enter in their debit card
number in order to unlock it. Once they get that information they can go out and create a
fake piece of plastic with the real information on it.
The scam targeted customers at three banks in Fall River two
weeks ago. It's now hit three other banks in Taunton this week.
Alissa Doehler works for Bristol County Savings Bank. She got two phone calls this week asking for her debit card
number. Her husband almost fell for it. "He hit the button to see what exactly what it was going to
say and they told him to put in his information and he hung up, " says Doehler.
But many didn't hang up, and instead handed over their information. The recent debit card breach at target could be to blame. "They are just hoping people assume their banks are calling
because of that particular breach and that hooks them right in, " says Murray.
Police are now worried the scam may be heading to Rhode Island.