Photographs document scary moments at Point Judith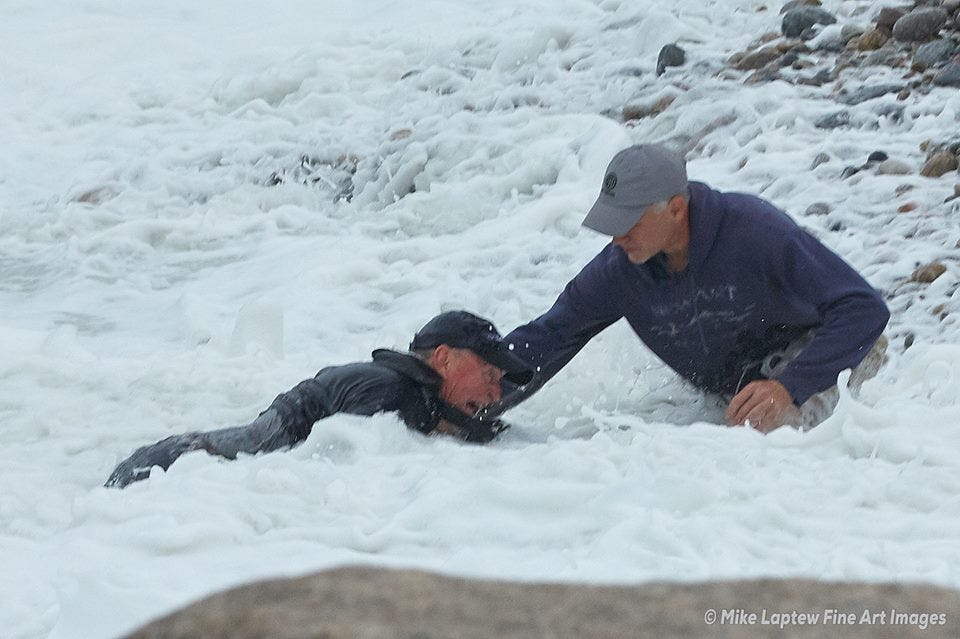 By Bianca Buono
bbuono@abc6.com
@BBuonoABC6
A rescue at Point Judith was all caught on camera. An angler was caught in waves churned up by Tropical Storm Jose. The images show just how dangerous it is out there this week.
"All of a sudden he was taken back by a wave," said Mike Laptew of Mike Laptew Photography.
Laptew was at the coast Wednesday documented the big waves.
"As an underwater cinematographer I'm often shooting seascapes below water but when the conditions are as they have been with a lot of hurricane-induced waves, it's really quite spectacular," Laptew said.
The hurricane-induced waves are powerful which is why Laptew kept his distance from the shore, but one angler didn't. Laptew said he noticed a man inching closer to the unpredictable waves and that's when he slipped.
"There was somebody, very fortunately, just a few steps away and he made a heroic effort at grabbing this person that was being drawn back down," said Laptew.
Laptew continued to document the rescue, showing a fellow angler saving the other man's life. The series of photos show a perfect example of what could happen when the water gets rough. Thankfully, in this case, there was a happy ending.
"If he wasn't able to scramble back up on to his feet, he was in a position where he could have been hit by another wave, followed by another wave, and that would have pulled him into the cauldron of white water," said Laptew.
The photos were so powerful that the U.S. Coast Guard shared them to their Facebook page, saying they clearly show how quickly things can go wrong in the current coastal conditions.
© WLNE-TV 2017