Pick of the Litter: Cocoa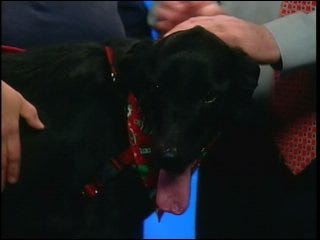 This week's Pick of the Litter is Cocoa, a 5 year-old female lab/greyhound mix.
Her owner turned her over to the RISPCA because she was a little too feisty while on a leash. She loves to play and is full of energy, and with a little training she should be fine to go on walks. She's a little shy but otherwise a great young dog.