PICK OF THE LITTER: Feisty Black Kitten Needs a Good Home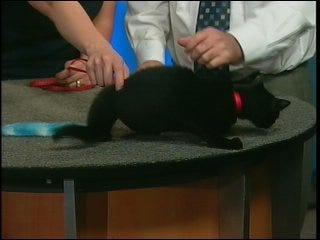 In this week's pick of the litter, Dr. Finnochio brings in a feisty little black kitten named Champ who needs a new home.
The Doctor says superstition keeps a fair number of people from adopting black cats, and so the shelter has quite a few of them waiting to go home.
As always, call the SPCA 438-8150 for more information.