PICK OF THE LITTER: Kittens and Bunnies, All Together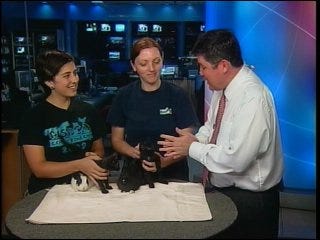 In today's pick of the litter, the folks from the SPCA have some kittens and bunnies – and although these guys didn't grow up together the rabbits were partially raised by a cat.
When they're introduced to one another at an early age, they can get along splendidly.
If you're interested, call the RISPCA at 438-8150.