"Pick Six" Saturday: Moses Brown Advances, Middletown, Burrillville Stay Unbeaten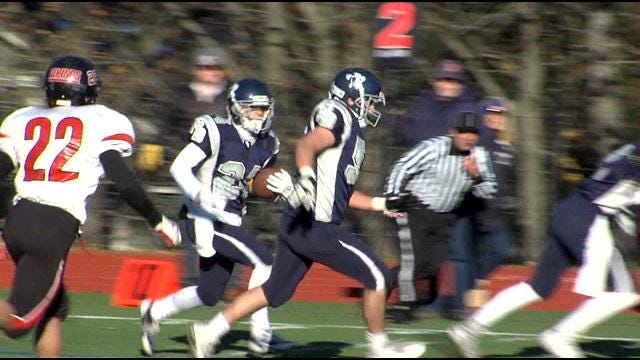 By Nick Coit
In the remaining Division II Quarterfinal game Saturday, Moses Brown beating Rogers, 31-20. The Quakers will host Johnston in the semifinals next week.
In regular season action Saturday, Classical beating Narragansett, 28-14, thanks to two touchdowns each from Amos Kpanan and Gayee Myers.
Middletown cruising past Hope, 47-6, to improve to 8-0.
Ponaganset taking down Toll Gate, 35-21. The Chieftains starting the scoring with a safety.
In Divison IV, Burrillville also staying perfect at 8-0 with a 38-16 win over Lincoln.
PCD/Wheeler/Juanita Sanchez earning its second win of the season by blanking Exeter-West Greenwich, 44-0.
North Providence knocks off Central Falls at home, 20-12.