Picture of Cranston child going viral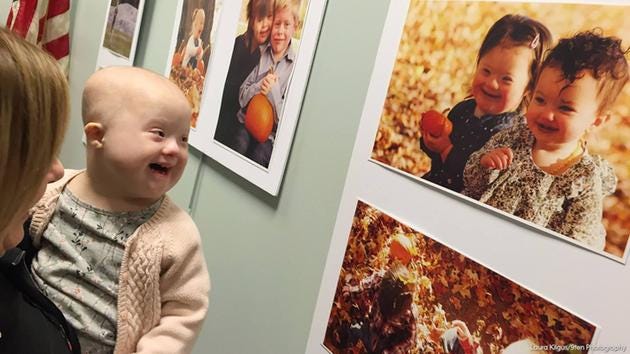 By News Staff
Reporting by Liz Tufts
ltufts@abc6.com
The saying, "a picture is worth a thousand words" couldn't ring more true for one family in Cranston.
Their 5-year-old daughter, who has Down Syndrome, is also battling cancer, and when she saw a picture of herself taken a year ago her reaction was priceless. Now, the moment is going viral.
Celia Furtado acts like any other 5-year-old little girl. She loves playing on her tablet and sometimes even fights with her little sister, Ava, but Celia has gone through a lot at such a young age. In addition to having Down Syndrome, she was diagnosed with lymphoma last April.
"She has the innocence of not knowing what's going on and I don't want her to know what's going on right now," says Celia's mother, Katie Furtado.
Celia has since lost all of her hair and a lot of weight, that's why when the Furtado family went to an art gallery event for Down Syndrome Awareness Month last week, she became very excited when she saw a picture of herself with all of her hair. That moment was captured on camera.
"She saw herself and said, "Celia, Celia, Celia!" and it was so good to see her react that way to herself," says Katie.
Celia, with a huge grin from ear, laughed and screamed looking at the picture of herself, shot by photographer, Laura Kilgus, of Providence, last fall. Kilgus donates the photo prints and the sessions to the family.
Laura also snapped the picture that's now going viral, reminding her family of the little girl with the contagious smile.
"It was great to see her and look at herself and not notice she doesn't have hair and lost weight and not fully know what's going on," explains Katie, who says it's a moment they will always have documented, and one that shows a 5-year-old teaching the world a very valuable lesson. "Makes people realize everything isn't as bad as they think it is."
The picture has been featured on ABC News with thousands of hits online. Katie says Celia is responding well to cancer treatment and should make a full recovery.
© WLNE-TV 2015