Pig and cows rescued from cold farm up for adoption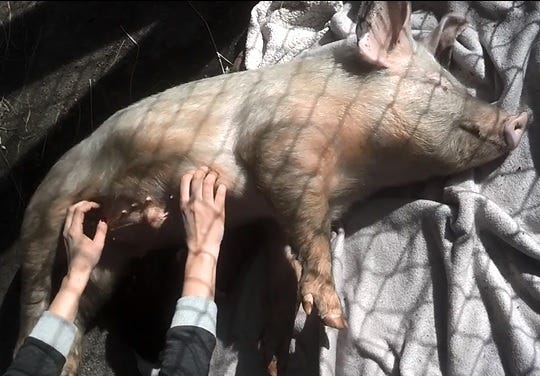 Dee DeQuattro
@Deedequattro
A pig and three cows that were rescued from unsafe conditions on a South County farm are now up for adoption.
The animals have just recovered from frostbite after being kept out in the cold earlier this month. Three other pigs on the farm froze to death.
The owner of the animals has been summonsed to court in February to face animal cruelty charges. The Rhode Island Society for Prevention of Cruelty to Animals would not release the name of the suspect or the farm because they did not want to compromise the investigation.
The pig, an American Yorkshire affectionately named Stanley, is currently being house at the RISPCA; the three cows are being boarded at the University of Rhode Island.
According to Dr. Finocchio of the RISPCA say Stanley the pig can even do tricks including "lay down" and "rollover."
Anyone interested in adopting Stanley or the cows can contact the RISPCA at 401.438.8150.
(C) WLNE-Tv 2014