Pilgrim appoints new acting principal weeks after COVID-19 outbreak, email to parents says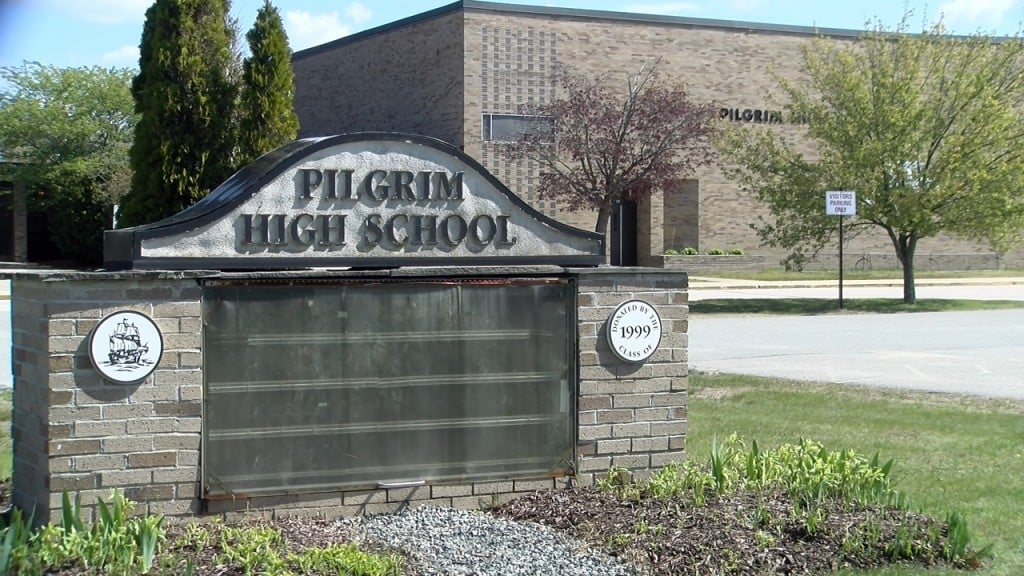 WARWICK, R.I. (WLNE)- Parents of students at Pilgrim High School were notified on Monday afternoon that the school would be appointing a new principal, weeks after a COVID-19 outbreak at the school.
Pamela Bernardi was appointed as the school's new principal, according to an email sent to parents on Monday.
A video surfaced last week showing the then principal Gerald Habershaw, as well as some students, maskless at the homecoming dance.
"This footage appears to show potential violations of RIDOH and RIDE guidance, as well as the Governor's Executive Order(s) and School Committee policy and therefore it is currently being investigated," superintendent Lynn Dambruch said in a statement.
Bernardi has been with the school department since 2001, serving as a teacher, assistant principal, principal, and graduation coordinator.
"Ms. Bernardi is a dedicated, professional administrator. We are confident in her ability as a building administrator," said Assistant Superintendent William McCaffrey.
Pilgrim has been in distance learning for the last week, but will return to the classrooms following the Thanksgiving break.
The RI Department of Health released their COVID data for RI schools which indicated 20 to 24 students have tested positive for COVID in the last 7 days.