Pilot unhurt in Richmond crash landing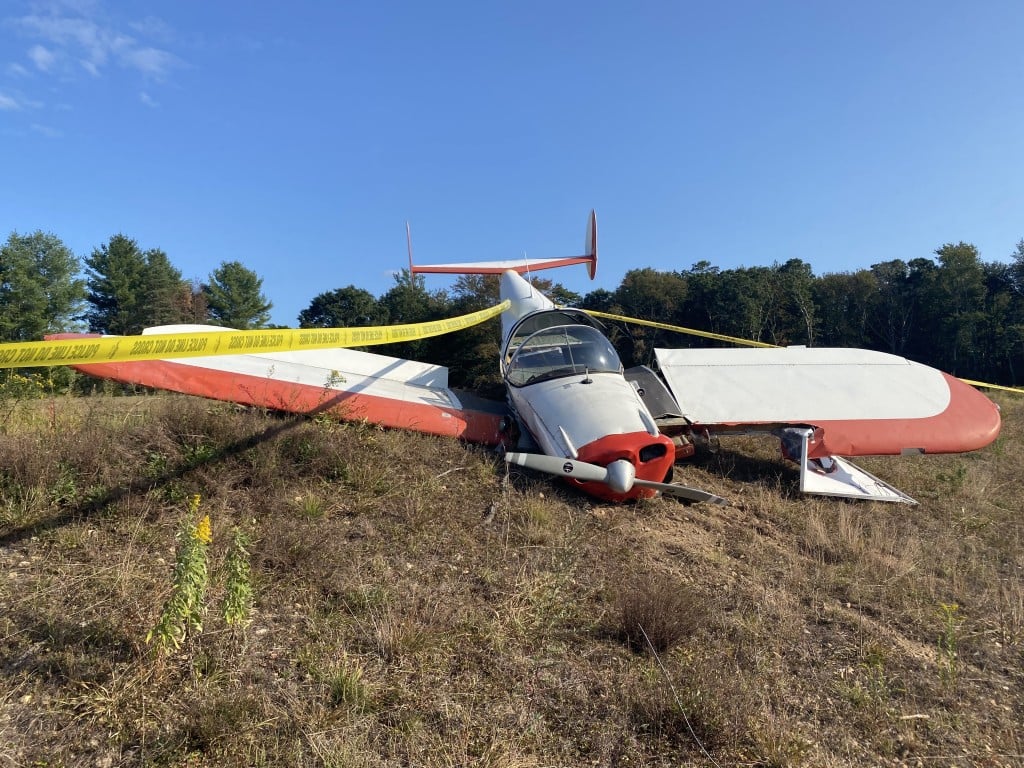 RICHMOND, R.I. (WLNE)– A 70-year-old pilot was forced to make an emergency landing in Richmond on Monday afternoon after his plane lost power, police chief Elwood Johnson said in a statement.
Police responded to a call received just before 4 p.m., when Cindy Duncan, of Harvest Acres Farm on Kingstown Road, said a plane crash landed on her property.
Duncan told police the pilot appeared to climb out of the plane unhurt.
According to a police statement, Bruce Sheets of Richmond, a licensed pilot, had flown from the town's airport on Heaton Orchard Road in a single engine 1959
Forney Aircoupe Model F-1.
Sheets told police the plane lost power suddenly. While he attempted to return the plane to the airport, he was forced to make an emergency landing on the farm.
The plane's landing gear struck solar panels in a field, spinning out before colliding with a chain link fence.
Aside from a scrape on his neck, Sheets, however, was unhurt.
The incident is now under investigation by the Federal Aviation Administration, along with the National Transportation Safety Board and James Warcup, the Chief Aeronautics Inspector of the Rhode Island Airport Corporation.
Johnson said the investigation is expected to take a few months.
©WLNE-TV/ABC6 2020