'Pint for a Pint': Rhode Island breweries to help motivate blood donors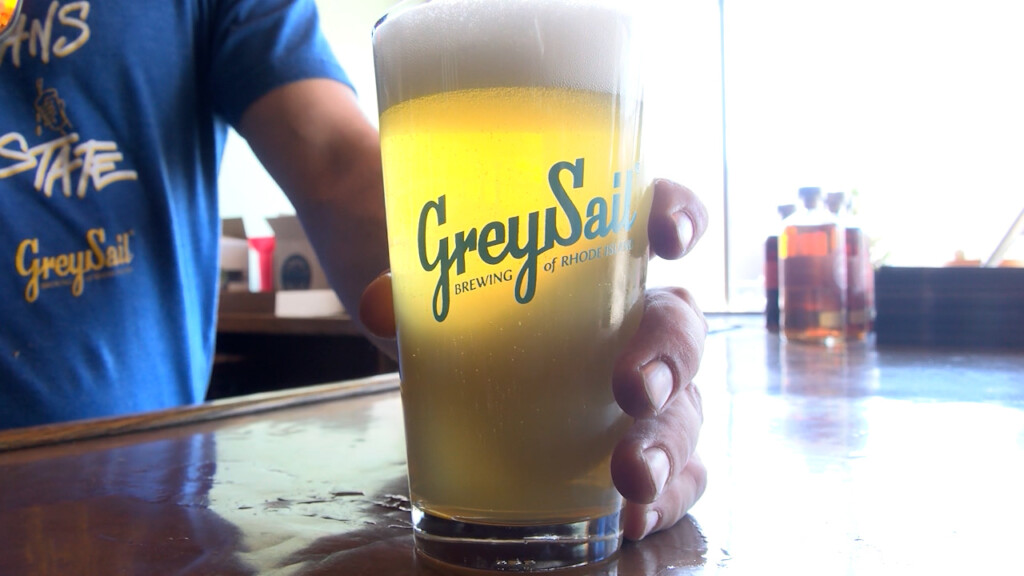 PROVIDENCE, R.I. (WLNE) — "Pint for a Pint" — You donate blood, you get a free pint of beer.
The Rhode Island Blood Center is once again teaming up with eight breweries in August to motivate blood donors to come out to "give the gift of life."
Caitlin Grimaldi-Flick, R.I. Blood Center's marketing and communications manager, said that August is a historically challenging time for blood supply because schools are closed and families are vacationing.
She said blood donations keep falling behind pre-pandemic levels both in Rhode Island and across the United States — "putting a strain on the supply."
The eight breweries participating in the "Pint for a Pint" campaign are:
Bravo Brewing Company in Pascoag
Grey Sail Brewing of Rhode Island in Westerly
The Guild Brewing Company in Pawtucket
LineSider Brewing Company in East Greenwich
Narragansett Brewery in Providence
Proclamation Ale Company in Warwick
Taproot Brewing Company in Middletown
Whaler's Brewing Company in South Kingstown
"It takes less than an hour of your time and you will leave knowing your pint of blood helped save up to three lives in our community," said Grimaldi-Flick. "As an added bonus, you will also be supporting local businesses who are still working to rebound after a difficult few years."
Proclamation Ale Company is hosting its own blood drive as part of the initiative on Aug. 4 from 3 p.m. to 8 p.m.
Blood donors can't redeem their voucher on the day of their donation.
In addition to the voucher, Grimaldi-Flick said donors will be automatically entered to win a $100 e-gift card.
The "Pint for a Pint" campaign starts Aug. 1 and runs through Sept. 10. To receive a voucher, you must be 21 or older.