Pirates Make P-Bruins Walk the Plank at the Dunk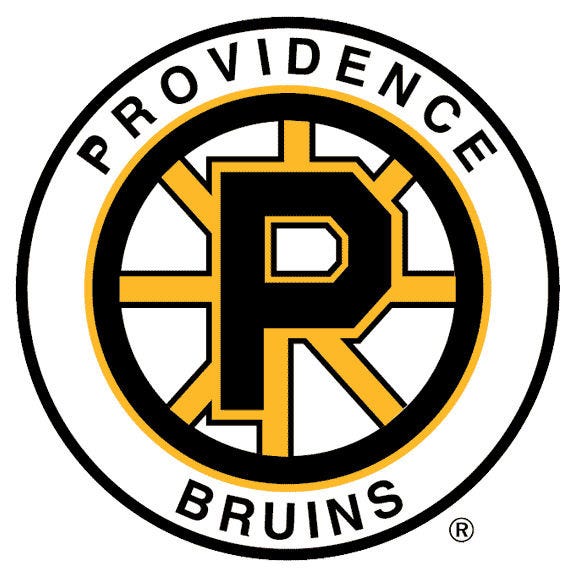 P-Bruins news release…
Providence, RI – The Providence
Bruins fell to the Portland Pirates 4-2 Sunday afternoon at the Dunkin'
Donuts Center. Carter Camper and Nick Johnson had the goals
for Providence, while Niklas Svedberg made 24 saves.
Providence came out strong to start the first
period despite the absence of Ryan Spooner and Matt Fraser, who
were both called up to Boston, however, Portland scored first at the 17:01
mark. Brandon Gormley ripped a
slap shot top-shelf into the net from the point for his first goal of the
season. Gilbert Brule and Keven
Veilleux recorded the assists. Portland
led 1-0 going into the first intermission.
In the second period, Portland made it 2-0 at
the 10:19 mark. Darian Dziurzynski found
a way to put the puck into the net for his first goal of the season. Mathieu
Brisebois picked up the lone assist.
The P-Bruins retaliated quickly when they capitalized on a power play
goal by Camper at the 11:32
mark, his fourth goal of the season.
Johnson and Ben Youds grabbed
the assists. Providence tied the game at
two with just under six minutes left in the period. Joe Morrow made a pass to Johnson who backhanded
a shot from the circle that found its way into the back of the net. It was Johnson's eleventh goal of the season,
while Youds had the second assist. The
game went into the intermission tied at two.
In the third period, Portland retook the lead
at the 8:06 mark, when Andy Miele buried his seventh goal of the season
on a wrap around that was assisted by Chris Brown and Brisebois. The Pirates finished off the scoring with an
empty net goal scored by Tobias Rieder at the 19:59 mark, his eighth
goal of the season. Miele had the lone
assist as Portland went onto the 4-2 victory.
Svedberg stopped 24 of 27 shots for the
P-Bruins, while Louis Domingue made
31 saves for the Pirates. Providence
went 1-for-2 on the power play and 1-for-1 on the penalty kill.

The P-Bruins travel to Lewiston, Maine on Wednesday to face the Pirates before
returning to Providence at the Dunkin' Donuts Center Friday, December 13 at 7:05pm against the Portland.