Pizza Delivery Man Speaks Only to 6 About Gunpoint Robbery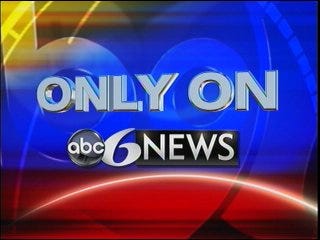 What started out as a normal day on the job, quickly turned into something far more serious as a pizza delivery man ended up staring down the barrel of a gun.
Sean Banville works for the Domino's Pizza on Broad St. in Providence. He recently started working there only a few weeks ago. Sunday, he was making a delivery on Plum St. which is roughly a quarter-mile away from Domino's.
As Banville approached the house he was to deliver pizzas to, he was approached by a man with a gun. He was then punched, pulled out of his car, and held to the ground where he was told he would be shot if he moved.
As Banville was on the ground, 4 kids robbed his car of a cell phone, a GPS, money, as well as the pizzas he was delivering.
Police are currently searching for the suspects.
ABC6 Reporter Malini Basu has that story.