Plainfield fire kills 2, including a child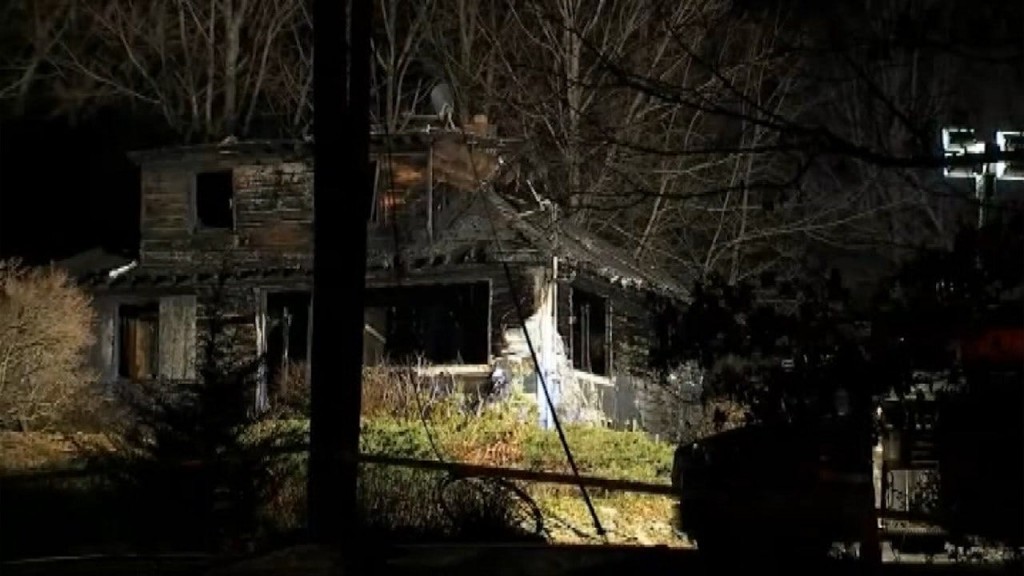 By Josh Faiola
Email: news@abc6.com
Twitter: @ABC6
PLAINFIELD, CT (WLNE) – Two people are dead, including a 9-year-old boy following a fire ripped through a house in the 800 block of Norwich Road on Tuesday night.
According to the Plainfield Fire Department, the fire started at 10:00 P.M.
The department says once they were on the scene, crews encountered intense fire conditions and initiated exterior defensive operations, and the fire was visibly knocked down by 10:40 p.m
Firefighters tell ABC6 that the homeowner made it safely outside, but they were unable to save the 9-year-old boy and an 83-year-old man on the second floor because crews were initially having trouble controlling the flames.
Lisa and Paul Gadue live across the street from the home, and said the homeowner came knocking on their door when the flames broke out.
"We heard this woman screaming 'my grandson, my husband, my grandson my husband. My house is on fire," said Lisa.
"It's devastating to see this tragedy go on right in front of me," Paul said.
The two called 911 and was comforting the woman until first responders arrived.
"We watched her house go up in flames and we were just praying that the grandson and the grandfather weren't in the house," Lisa said. "Our hearts and prayers go out to that family."
The two said the family was always helpful, and the grandfather would often be seen outside bonding with his grandson.
"They were very nice people. They were always helpful they always minded their business. They never bothered nobody. You can see how much he loved his grandson," Lisa said.
The homeowner was transferred to a nearby hospital and is expected to be OK.
The identities of the victims have not been released at this time and the cause of the fire is under investigation.
©WLNE-TV/ABC6 2020