Plainville teen charged following friend's suicide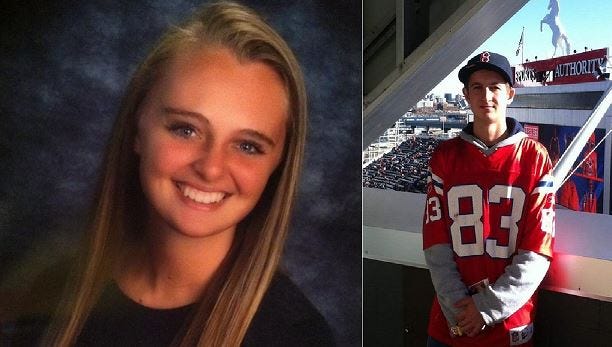 By The Associated Press/News Staff
A Massachusetts high school honor roll student has been charged with involuntary manslaughter for allegedly encouraging a friend to commit suicide.
Police and prosecutors say 18-year-old Michelle Carter, of Plainville, a senior at King Philip Regional High School, communicated with Conrad Roy III via text message in the minutes before Roy took his own life in the parking lot of a Fairhaven store.
The cause of death was carbon monoxide poisoning. Carter was 17 at the time of Roy's death in July but has been charged as a youthful offender, meaning her case is open and she could face punishment as an adult if convicted.
She is free on bail. Her lawyer says that Carter did not commit a crime and expects the charge to be dismissed.
Carter's parents released a statement:
"Our hearts have and remain broken for the Roy family. For everyone that does not know our daughter, she is not the villain the media is portraying her to be. She is a quiet, kind, and sympathetic young girl. She tried immensely to help Mr. Roy in his battle with depression. We know that once all of the facts are released, our daughter will be found innocent."
© The Associated Press/WLNE-TV 2015