Update: rudder malfunction cause of Taunton plane crash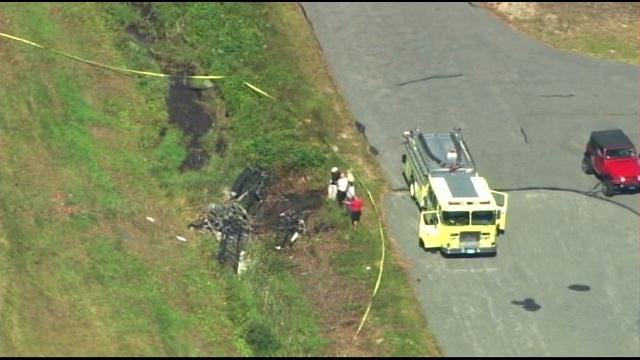 By: Dana Griffin
TAUNTON, MA – Rudder malfunction may be the cause of a plane crash in Taunton that killed two pilots. NTSB says as the plane took off, it veered to the right of the runway and crashed into a ditch.
The plane was a birthday present the owner, 69-year-old John Schmouth bought three weeks ago. He was so excited to take his friend for a ride, but they barely got off the ground.
George Donovan says his longtime friend, John Schmouth of Brockton, or 'Smoochie' as he's known, was an experienced pilot; excited to take his newly purchased 1946 Aeronca 7AC up in the air.
"He was good enough that he could fly just about any aircraft if he had to," said Donovan.
But Sunday, they could barely get the plane off the ground at the Taunton Municipal Airport.
The NTSB now saying the rudder malfunctioned. The gust lock was engaged, when it should have been off.
The only witness to the crash said the engine sounded normal just before the plane went down.
"The witness did not report engine sputtering. They reported that the aircraft was taking off and shortly after take off, made a right turn and descended into the ground," said NTSB Senior Air Safety Investigator, Luke Schiada.
Schmouth was taking up his friend, 61–year–old Roland Deslauriers of Bridgewater, who was also an experienced pilot.
The NTSB will go through every nut and bolt of that plane before they release an official cause of the crash. It will take at least a year before we know what went wrong.
© 2013 WLNE-TV