Pleasant Overnight, Sunny Tomorrow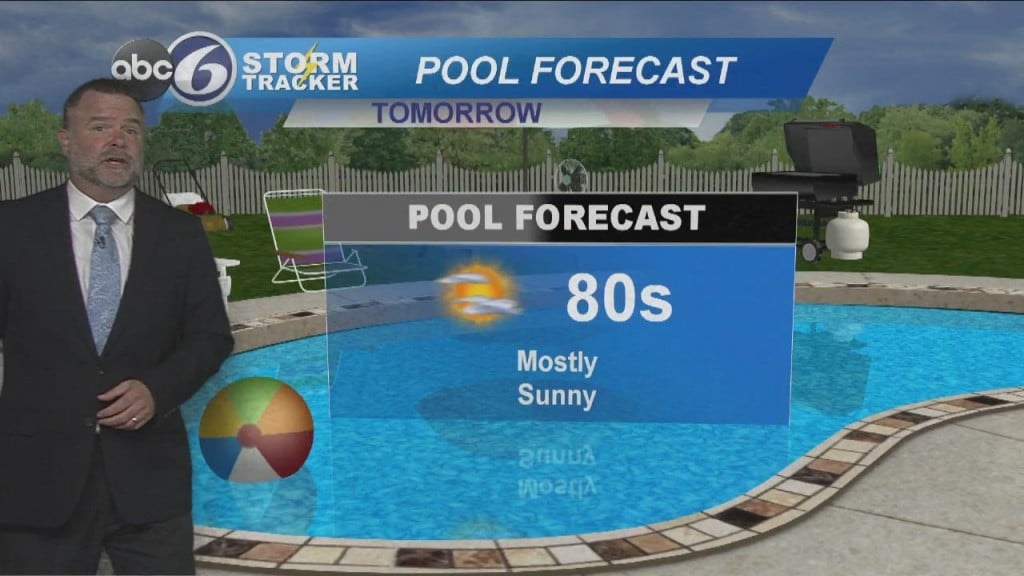 Tonight, clear and pleasant. The last of the humidity moves out and a nice night. 50s by morning. Full moon tonight. Officially full tomorrow morning at 7:52 A.M., but with clear conditions expected should be easy to see and enjoy overnight.
Tuesday, sunny & warm. Not humid. Low to mid 80s. Tuesday night, clear and comfortable. Around 60°.
Wednesday, sunny & nice. Mid to upper 70s. Wednesday night, a few clouds. Upper 50s.
Thursday, more of a sun and cloud mix. Mid to upper 70. Thursday, showers and thunderstorms. Mid to upper 60s.
Friday, showers and thunderstorms. Warm and humid. Low to mid 80s. Friday night, clearing and less humid. Pleasant overnight. Around 60°.
Saturday through Monday, early call looks good. Sunny, high temps 70° 75°. Overnight low temps in the 50s.
ABC6 Chief Meteorologist, Jeff Desnoyers
Email: jdesnoyers@abc6.com