Jason Pleau to plead guilty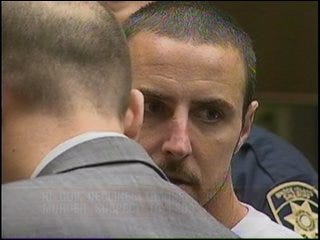 PROVIDENCE, RI- The murder suspect who was at the center of a custody battle between Governor Chafee and the Federal government, will plead guilty to the robbery and murder of a Woonsocket gas station manager.
Under a plea deal, 35 year old Jason Pleau will plead guilty to robbery, conspiracy, and a firearms charge in connection to the death of David Main. In exchange, federal prosecutors will not seek the death penalty. Both sides will ask for a sentence of life in prison without parole.
Pleau is accused of killing David Main outside a Citizens bank in 2010, as Main was making a deposit.
Governor Lincoln Chafee fought unsuccessfully to keep Pleau from being tried in a federal court, because the state does not have the death penalty.
© WLNE-TV 2013