'Plug into Providence': Tesla to build new location in Rhode Island's capital city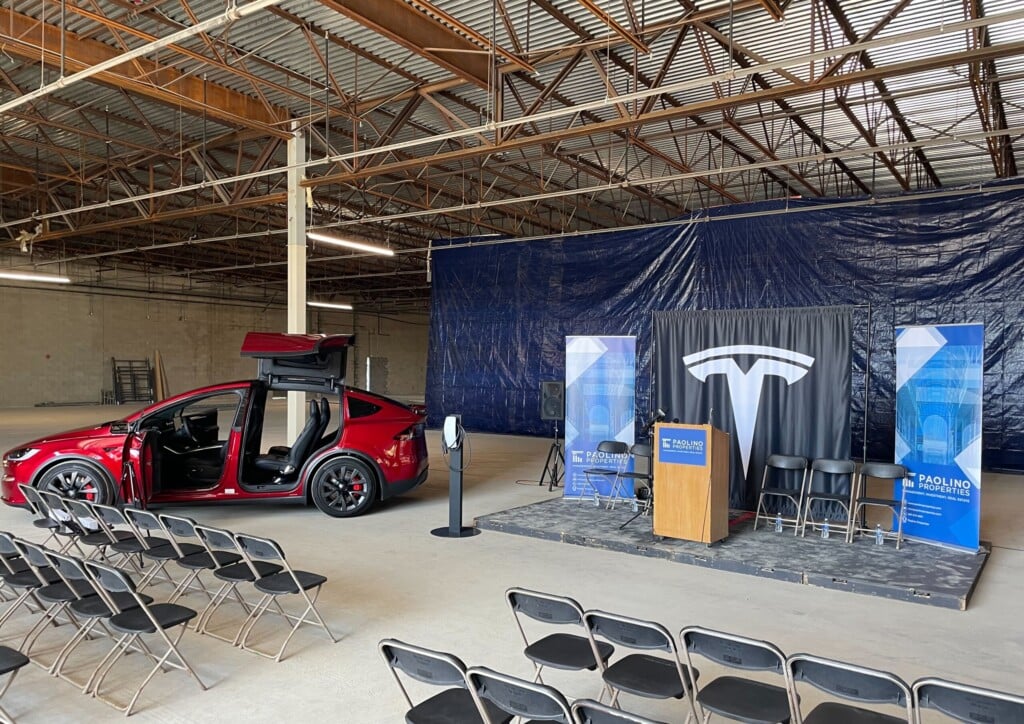 PROVIDENCE, R.I. (WLNE) — Tesla is planning to build a location in Rhode Island's capital city.
The future spot of Tesla's regional hub in Providence will open next year.
"This is a big day for Providence," said Joseph Paolino Jr., managing partner and owner of Paolino Properties. "This development is bringing jobs at every level to the community and will be game-changing for the neighborhood."
When it's up and running, it will be one the largest hubs in New England and bring in nearly 30 full-time jobs to run the hub.
The Providence hub will include a repair facility, retail sales area, and a delivery center. There will also be a showroom and ancillary office spaces.
The over 76,000 square feet facility will be in the Reservoir Triangle neighborhood — the former Stop & Shop location. It will offer Rhode Islanders access to electric vehicles.
The Ocean State and car manufacturers are moving towards zero emissions in cars with the Advanced Clean Cars II (ACCII) and Advanced Clean Trucks (ACT) standards adopted by Gov. Dan McKee.
"With transportation responsible for 40 percent of our state's greenhouse gas emissions, we know that welcoming Tesla to the Ocean State will be a positive for both our environment and our local economy," said the governor.
This would be Tesla's second location in Rhode Island. The first one opened in Warwick in 2019.