Police: 1 person dead in overnight crash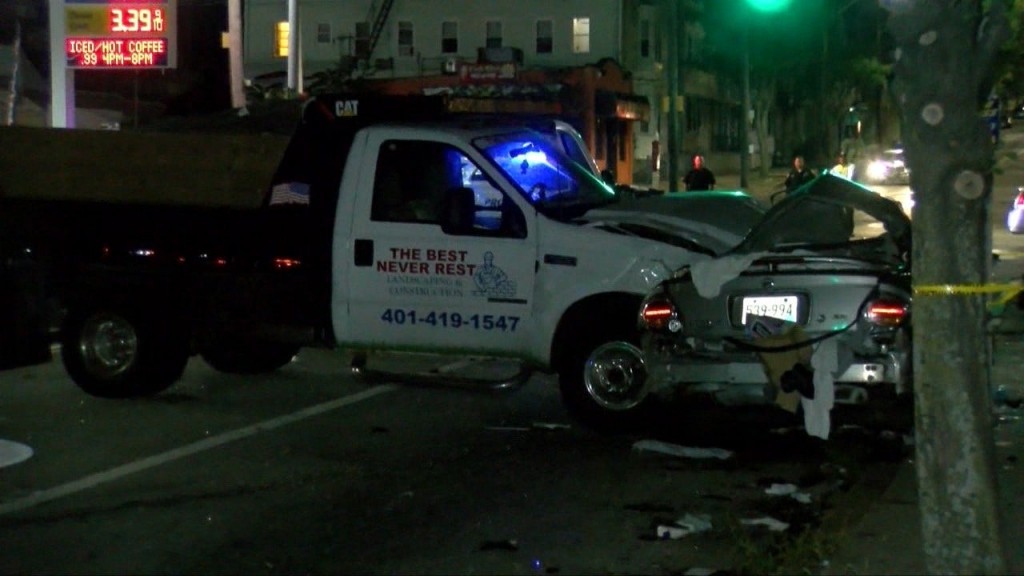 By: News Staff
Email: news@abc6.com
PROVIDENCE, R.I. – One person is dead after a horrible crash on the intersection of Atwells Avenue and Valley street.
Police say a small dump truck was driving down Atwells Avenue when it collided with a beige Nissan sedan at about 12:30 A.M. After the initial collision, a third vehicle, a black Volkswagen Jetta collided with the other two vehicles.
The person inside the Nissan was killed, and another person in the same vehicle was taken to the hospital and is in critical condition.
Police say the driver of the truck was arrested after they tried to flee the scene. Some bystanders at a gas station across the street helped detain the driver. He will face charges of fleeing the scene of a fatal accident.
The accident remains under investigation at this time.
© ABC6 News / WLNE-TV 2018