Police arrest 2 after brawl in Providence Place Mall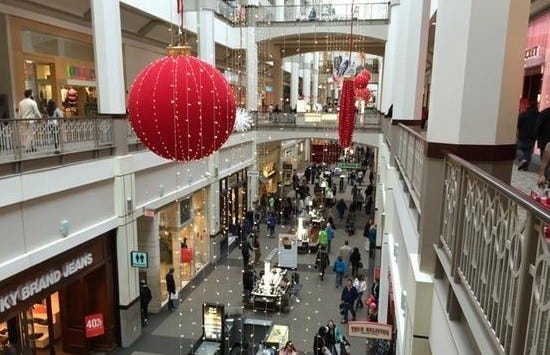 By News Staff
Two women were arrested Saturday night after a brawl broke out in the Providence Place Mall.
Police say that around 4 p.m., six female shoppers attacked a woman identified at Fallon Rodriguez, 21, of Providence, inside H&M. Rodriguez told officers that she was kicked, punched, and spat on by the attackers.
Taquasha Gadson, 21, of Providence, was arrested after she fled the store and was chased by Police to the second floor where she was caught. Officers report that as she was being handcuffed, Gadson dropped a folding knife that she was grasping in her hand.
Ramelsy Echavarria, 21, of Providence, was apprehended by mall security after she was reported to be in a fight. Police searched her handbag and located a steak knife and a hammer. Echavarria was arrested after she and Gadson were identified by employees of H&M that witnessed the assault.
Gadson was charged with simple assault and resisting arrest. Echabarria was charged with simple assault, resisting arrest, and carrying a prohibited weapon.
Rodriguez was not seriously injured.
© WLNE-TV 2014