Police arrest 3 men after seizing over 800 marijuana plants from Glocester home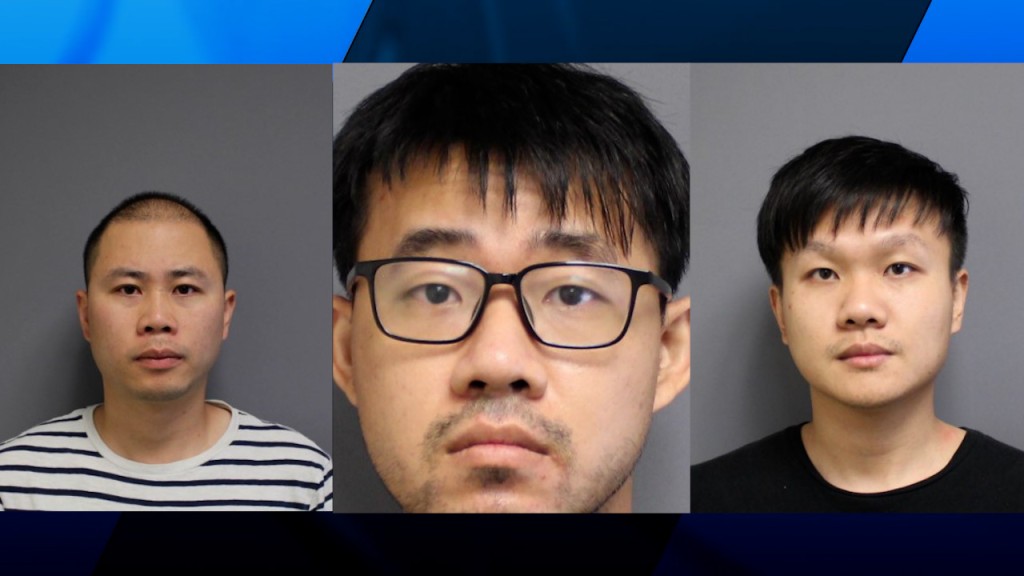 GLOCESTER, R.I. (WLNE) — Glocester police said Tuesday that three men were arrested in connection to a large scale illegal marijuana grow.
Police said they responded to a home on Blackinton Drive on Monday, where they seized 856 marijuana plants, about $4,000, and 40 pounds of processed marijuana packaged for distribution.
Capt. Matthew Fague said the town's animal control sized an animal from the home and it's being temporarily held and cared for.
Officers arrested 32-year-old Yi Zhou, of Quincy, Massachusetts, 31-year-old Zhu Bin Bao and 32-year-old Xiao Xing Dong — both of New York.
The three men were charged with one count of possession with intent to deliver marijuana (felony), one count of possession of marijuana greater than five kilograms (felony), and one count of conspiracy (felony).
Fague said they faced a judge Tuesday and were held on $30,000 bail with surety, and were ordered to surrender their passports.