Police arrest man 25 years after murder of West Warwick woman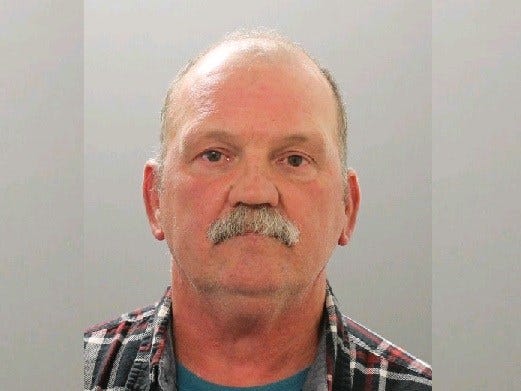 By Bianca Buono
bbuono@abc6.com
A murder case gone cold has been solved 35 years later. In August of 1990, an 85-year-old woman was killed in her West Warwick apartment, and though her death was ruled a homicide, no arrests were made. Finally, West Warwick Police have taken a suspect into custody.
It was August 4th, 1990, Germaine Mouchon was found dead inside her Maple Avenue apartment.
"The medical examiner's office conducted an autopsy and the results of that autopsy showed that the manner of death was homicide," said West Warwick Police Chief Colonel Richard Silva.
A homicide with no suspects until now.
"An individual who preyed on our most vulnerable members of society. Children and the elderly," said Colonel Silva, describing the suspect, 59-year-old David Roscoe, of Westerly.
Roscoe has an extensive criminal history, arrested multiple times for child molestation, and in 2004, arrested after assaulting a minor.
"There was a review of all the evidence collected in the case and then there was further testing of the evidence. As a result of this testing, we were able to identify the defendant through DNA," explained Silva.
This, all thanks to Germaine's grandson, Richard Mouchon. 25 years ago, he found his grandmother's body. With the anniversary of her death approaching, he went to police seeking answers.
"To find out that the person responsible for her death has been arrested and will be held accountable gives some satisfaction, but I'm sure it brings back some sorrowful memories," said Silva.
Roscoe was arraigned Thursday and held without bail.
Mouchon's family released a statement saying:
"Mrs. Germaine Mouchon was a wonderful mother who loved her grandchildren and great-grandchildren. She came to this country from Calais, France after World War I and found a wonderful home. She married Charles Mouchon whom she met in France while he served in the US Army after the war and raised her two children in West Warwick. She worked in the local lace mills for many years and loved to gather with family and friends and celebrate their French heritage. She was a loving and caring mother, grandmother and great-grandmother. Her family knows of no previous connection between Mrs. Mouchon and the suspect. The Mouchon family is pleased to see that even after twenty five years, justice is being served and perhaps some closure can be found."
Authorities are not releasing the cause of her death.
© WLNE-TV 2015