Police arrest man wanted for multiple bank robberies
"I commend all the officers and detectives from the various agencies who participated in this investigation. Their diligence resulted in an alleged repeat offender being taken off the street." said Colonel Michael Winquist.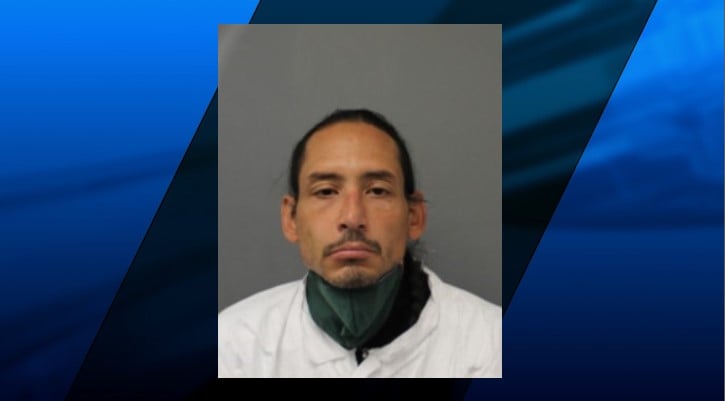 CRANSTON, R.I. (WLNE) – A man responsible for allegedly robbing multiple banks throughout the state was arrested on Sunday.
Vaugh Watrous, 43, of Providence, was arrested Sunday evening.
According to Cranston's Colonel Michael Winquist, Watrous allegedly robbed the Santander Bank on Reservoir Avenue just before 2 p.m. on Thursday, January 21.
Watrous is said to have entered the bank and passed the teller a note demanding money. Cranston police said he left the bank with the money, before fleeing into the surrounding neighborhoods.
According to Winquist, no one was hurt during the robbery.
Cranston detectives worked with bank security officials to identify the suspect through surveillance video.  While investigating, detectives learned that a similar robbery happened just thirty minutes earlier in North Providence, with the suspect matching the description of the Cranston robber.
Additionally, police discovered the same suspect possibly committed other bank robberies in Providence.
After investigating the three separate robberies, Cranston detectives obtained an arrest warrant for Watrous. After a short struggle, Watrous was arrested by in Providence on Sunday, January 24.
Winquist said in a release that Rhode Island law enforcement is familiar with Watrous, from previous bank robbery arrests.  He was released from federal prison on February 25, 2020, after admitting to multiple bank robberies.
Watrous said on consecutive dates, starting February 11, 2013, he robbed Sovereign Bank branch offices on North Main Street and Atwells Avenue in Providence, and an office on Reservoir Avenue in Cranston.
Additionally, Watrous admitted that on February 14, 2013, he robbed a Citizens Bank branch office inside of a supermarket on Garfield Avenue in Cranston.
Watrous will be arraigned on one count of 2nd degree robbery based on the Cranston Police Department warrant and charges filed by both Providence and North Providence Police departments.
Colonel Michael Winquist said in a release, "The swift apprehension of this suspect is the direct result of three law enforcement agencies sharing information and working cooperatively to solve robberies in multiple jurisdictions. I commend all the officers and detectives from the various agencies who participated in this investigation. Their diligence resulted in an alleged repeat offender being taken off the street."