UPDATE: Pawtucket Police make arrest in Saturday's fatal shooting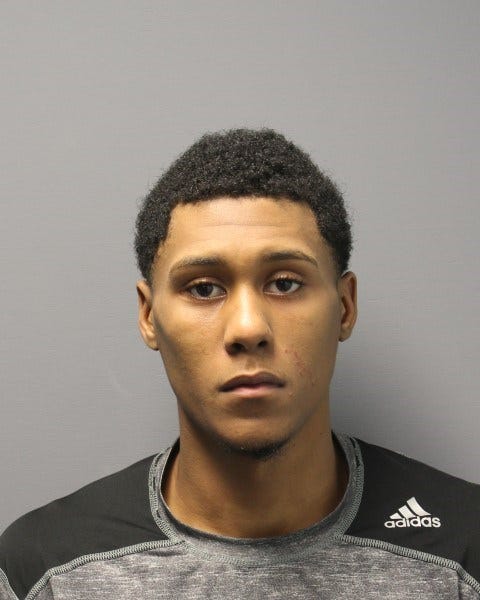 By: Chloe Leshner
cleshner@abc6.com
@CLeshnerABC6
PAWTUCKET, R.I. (WLNE) – Pawtucket Police have arrested the suspect charged with shooting and killing Marcelino DeBarros and injuring another in a Pawtucket home early Saturday morning.
Pawtucket Police Detectives from the Major Crime Unit began investigating after responding to 34 Beechwood Avenue around 1:30 a.m. after receiving calls about a double shooting. During the course of the investigation Police were led to the identity of the suspect, Cedric Dalomba, 21, of Providence. Detectives obtained an arrest warrant for Dalomba and began an active search for the suspect.
Detective Cardente of the Major Crime Unit developed information that Dalomba may have been staying at a home in Providence. Teaming up with the Providence Police, detectives responded to the home and arrested Dalomba without incident.
Saturday we learned more about the 20 year old who was shot and killed.
It's a huge loss both inside and outside of the ring for the Big Six Boxing Academy. One of their own, 20 year old Marcelino DeBarros, was shot and killed in his Pawtucket home early Saturday morning.
"He was a really really good kid, no one ever had a problem with him and I've never known him to get in any trouble or anything so it came as a surprise," says Elijah Peixoto, a friend of DeBarros.
DeBarros had been boxing at the gym for the past 6 years and last year he won the regional Golden Gloves championship.
"The kid was a really talented kid. Nice kid, always very respectful. There's nothing bad to say about him," says Jason Estrada, owner of the Big Six Boxing Academy.
Hours after the shooting a police car was still sitting in the driveway of DeBarros' home on Beechwood Avenue in Pawtucket, neighbors asking police what they know after hearing the chaos unfold.
"Just like metal poles banging on the ground. My daughter knows of the kid who got shot and killed because he also went to Tolman," says Christine Krause, who lives across the street.
The shooting also left 23 year old Jalin Braxton with non life threatening injuries, police say he's been questioned and is cooperating.
But for those who knew DeBarros, it's a young man robbed of his potential.
"He was really starting to set himself apart from all the other fighters, knowing this kid is going to be special some day if he keeps up with it, he's going to be special and I wish I would've got to see that but one thing led to another," says Peixoto.
Cedric Dalomba will be charged with First Degree Murder and Felony Assault with additional charges pending. He is scheduled to be arraigned Sunday.
©WLNE-TV / ABC6 2017