Police asking for assistance in locating a suspect linked to an assault and kidnapping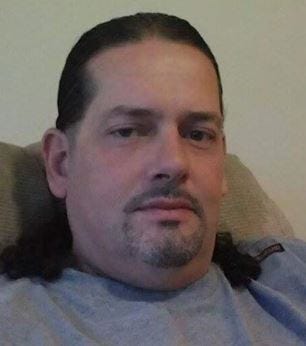 By News Staff
Email: news@abc6.com
Twitter: @ABC6
LINCOLN, R.I (WLNE) – Police have obtained an arrest warrant for a suspect with no known residence.
On Sunday, May 12th, around 8:00 a.m, a 48 year old woman went into the Lincoln Police Department to report she had been a victim of a kidnapping and domestic assault that happened the night before.
Police say the victim reported that the incident took place inside her RV while it was parked at the Twin River Casino.
There the victim and the suspect, identified as the victim's boyfriend, 44-year-old Jason cook, returned to the RV at around 7:00 p.m after attending a concert.
Cook, who had reportedly consumed a large amount of alcohol became argumentative and aggressive.
According to the department, at one point Cook apparently hit the victim in the face with a pair of pliers causing a laceration.
Cook continued to assault the victim and started vandalizing several items inside the RV.
The victim attempted to leave but Cook physically stopped her and locked the door. Cook continued to have several outbursts while the ordeal lasted for several hours, police say.
Cook had the victim drive him to Kennedy Plaza in Providence where she dropped him off around 7:00 a.m.
The victim then responded to the Lincoln Police Department where she spoke to investigators.
She is going to seek medical attention for her injuries.
An arrest warrant was obtained and Cook is facing charges of Felony Domestic Assault, Domestic Kidnapping, Domestic Disorderly, and Domestic Vandalism.
The Lincoln police are urging anybody with information regarding the incident or the whereabouts of Jason Cook, to contact the department.
©WLNE-TV/ABC6 2019