Police break up drug trafficking pipeline from Providence to southeastern Massachusetts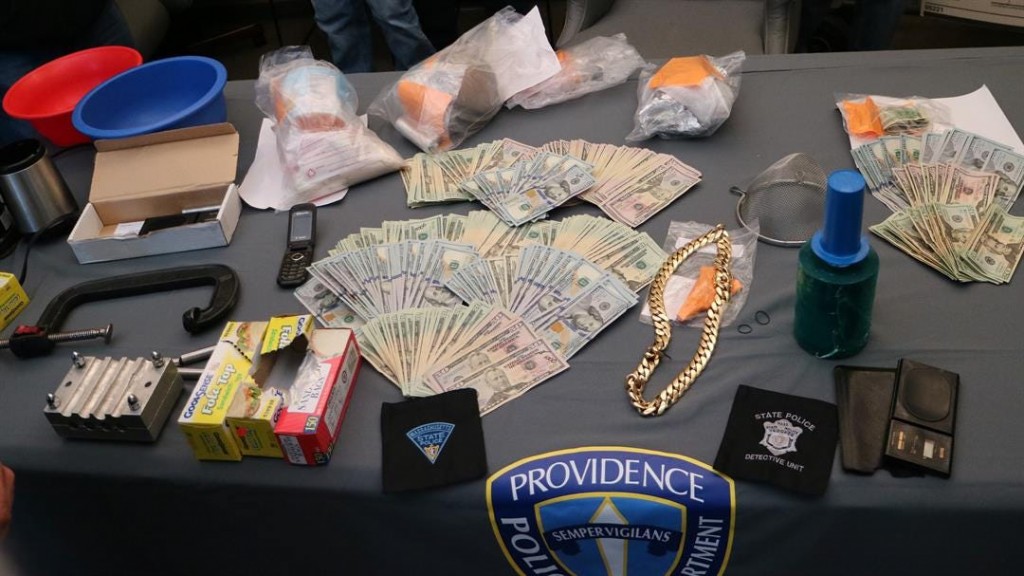 By Alana Cerrone
acerrone@abc6.com
@Alana_Cerrone
PROVIDENCE, R.I. (WLNE) — A joint investigation by local and state police led to the dismantling of a major drug pipeline that was running from Providence to Southeastern Massachusetts.
The large-scale operation bust took eight suspected drug dealers and almost half a million dollars worth of drugs off the streets.
The investigation began a couple months ago and it involved the Providence, Pawtucket, and Central Falls Police Departments, along with Massachusetts State Police.
Police arrested eight people and seized two kilos of fentanyl and heroin worth about $300,000.
Police say all the drugs tested positive for fentanyl. They also seized six vehicles, and $60,000 in cash and gold including a gold chain that weighed almost 2.5 pounds.
"They would obtain the narcotics in Providence. This would be their main area of distribution. So from here they would have their people traveling to eastern Mass., Fall River and New Bedford area, and sell the product there," said Major David Lapatin of the Providence Police Department.
This is the second such operation Providence Police have dismantled in the last year dealing with narcotics being shipped from Providence and the New Bedford area.
Police said Providence is considered a hub for fentanyl distribution.
©WLNE-TV/ ABC6 2018