Police, community group react to assault on JWU security officer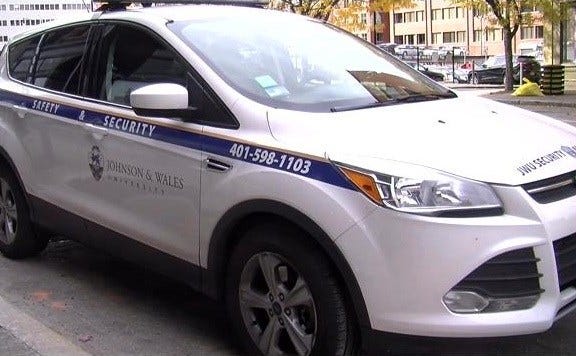 By: Rebecca Turco
Email: rturco@abc6.com
PROVIDENCE – Community and police relations are in the news again, after a security guard at Johnson & Wales was punched in the face by someone who yelled he hates cops.
State Police Col. Steven O'Donnell called the incident "very troubling."
O'Donnell is well-aware of the growing negative stigma surrounding police officers across the country. In Rhode Island in just the past few weeks, police have had their use of force questioned following an incident at Tolman High School in Pawtucket, and refused service by workers at a local Dunkin Donuts, whose reasoning was the Black Lives Matter movement.
To keep a pulse on the community's views, the state police joins the Providence Branch of the NAACP and other community advocacy groups in forums throughout the year. "We're proactive – trying to meet with people and explain what we do and they can explain what they do," O'Donnell told ABC6 News.
Dr. Toby Ayers with Rhode Island for Community and Justice wants there to be even more open-dialogue like this. "It takes a commitment to saying, 'I understand that that has happened but I understand it's going to be different.' And that takes the commitment on both sides," she said.
Although she feels the community's distrust of police is rooted in decades and decades of racism, she says the problem now encompasses more. "It doesn't matter whether you're black or white, it can be anyone who's had a bad experience. Many times we've had a bad experience and that colors the rest of our lives," said Ayers.
The solution: taking a hard look at our community policing laws and making changes to eliminate any inherent prejudices, Ayers explained. "There's a huge history of mistrust, or misunderstanding – a sad history between community and police. But there are a lot of people in the city really working hard to try to overcome that, to try to build together," Ayers said.
O'Donnell said he may talk about the weekend's assault at a race and community relations forum at Salve Regina University on Tuesday night.
© WLNE-TV 2015