Police confirm cross-dressing crime spree in RI and MA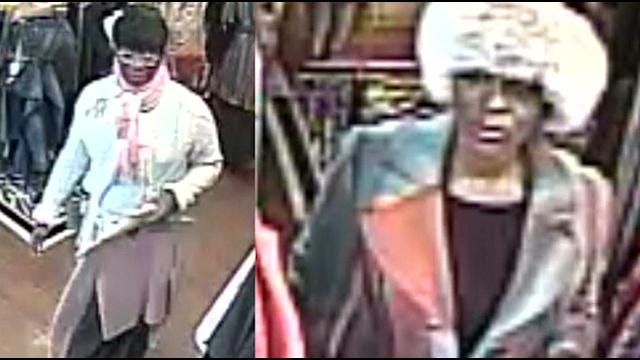 by ABC6 Chief Political Reporter Mark Curtis
The staff was all smiles at the "Karma Couture" store in East Greenwich Monday afternoon.
That was not the case last February when thieves – one of them a man dressed as a woman – were caught on camera stealing thousands of dollars worth of designer purses from the store.
"It's not that often that you see a 6 foot 2 woman – that's actually a man – yeah it was weird, it was very weird," said Sandra Picard, co-owner of "Karma Couture" in East Greenwich..
Yes, police now say the larger suspect – was in drag – and the other robber and their getaway driver were women.
"I've spoken to the officer in Randolph, Mass a couple of times and he is 100 percent positive that the suspects that they caught are the same ones that we have on surveillance," said Sarah Kirinsky of "Kara Couture."
Store owners say police told them the same thieves robbed many other stores across New England.
ABC6 News Reporter Mark Curtis said, "Just to give you and idea of how bold these robbers were, there's a whole security system right here at the front door of the store. They walked right trough it and took what they wanted."
Store owners say the thieves cut security tags off the purses, and were out the door in just minutes.
But the fact that one robber was a cross–dresser, may have been their downfall.
"He concealed himself in drag to hide his identity, when the truth is now it's going to link him to all of these other robberies that he did in drag. It's just ironic," said Kirinsky.
"I knew that they'd be caught. I'm just very happy. We work very hard for a living," said store owner Ricard.
The suspects are said to have been caught with over $30 thousand dollars worth of stolen designer merchandise.