Police continue search for missing Stoughton woman, seek public's help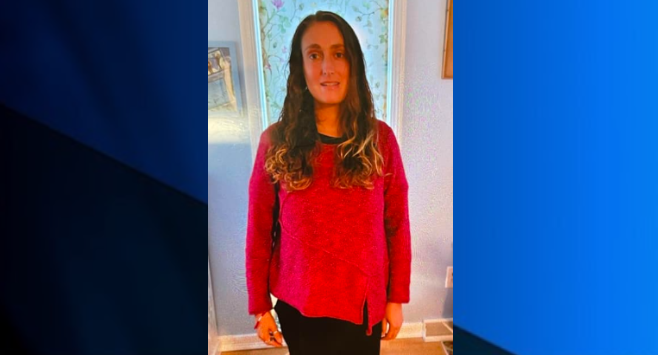 STOUGHTON, Mass. (WLNE) — Stoughton police are continuing the search for a missing woman and are asking the public to keep an eye out for her.
Police said that Emma Tetewski was last seen by her family Sunday evening and residents last saw her near Lakewood Drive area near Pinewood Pond, also known as Harrison's Pond. She is known to frequent the pond as well as Massapoag Lake in Sharon.
She was possibly sighted on Wednesday afternoon near the Massapoag Trail by Ames Street in Sharon
Tetewski, who is 31-years-old and may also go by the name Fraidl Emmet, is described as being five-feet and three inches tall, weighing 120lbs and could possibly be wearing a light-colored long-sleeve shirt, cropped leggings and Birkenstock-style sandals.
"Residents in Stoughton, Sharon, Easton and Canton are asked to check their properties, including garages, outbuildings and sheds, under canoes or kayaks, or in any outdoor equipment where someone may seek shelter," Chief Donna M. McNamara said.
McNamara also asked local residents and businesses to check any cameras on their properties for possibly sightings of Tetewski since Sunday.
Officials said she is known to have a history of mental health challenges and is known to pray in the woods.
Police said that they believe Tetewski is has remained in the area because she did not have access to a vehicle or her cell phone.
Anyone with information is urged to call 911 or contact the Stoughton Police Department at 781-344-2424.